Air pollution can bring an economy to its knees. Don't believe us? Here's the proof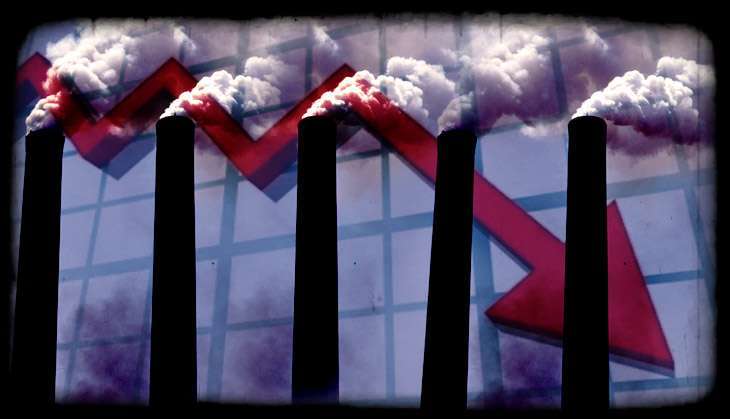 What connects London, Lahore, Paris and New Delhi? No, not economy, culture, politics or society: All these cities are feeling the heat due to rising levels of air pollution and trying to figure ways to counter it, before air pollution brings the economy to its knees.
We know air pollution adversely affects health, work performance and functioning of the brain. But a new research, titled The Effect of Air Pollution on Investor Behaviour: Evidence from the S&P 500, and published in the National Bureau of Economic Research on October 2016, shows that stock market can also crash due to air pollution.
The evidence was collected by a team led by Anthony Heyes, an economist at the University of Ottawa and here are the findings:
- The types of data that the team analysed.
- Returns from the S&P 500 index were considered for analysing equities.
- Environmental Protection Agency (EPA) data for particulate matter 2.5 was used to analyse pollution levels. PM 2.5 are found both inside your home and outside and are caused mainly due to vehicle emission and burning of fossil fuel.
- Volatility Index (known as fear gauge) published by Chicago Board Options Exchange was used to chart expected market movement for the next one year
- Lastly, EPA weather data was also used as weather changes generally affect markets as well. For instance, studies have shown that market is volatile on cloudy days.
- All these this of data was analysed for a period of 15 years (2000-2014).
- The share by which S&P 500 returns decreased when one standard deviation was observed in PM 2.5 levels.
- "Despite investors being dispersed geographically we find strong evidence that the effect is strictly local in nature, consistent with the high concentration of market influencers in New York," says the study.
- Significantly, traders and market agents do not even realise that air pollution kills their risk-taking behaviour and decreases the value of the stock market.
- This correlation is, interestingly, immediate.
- Share of increase in volatility index if PM 2.5 levels increase by one unit.
- These findings is also applicable to workers in other developed countries.
- "The detrimental effect of pollution on workplace performance is even more widespread than previously believed," says the study.
The research points out how modern economy can be derailed due to the effects of air pollution. A simple variation in air quality in New York can disrupt investments unimaginably and eventually throughout the globe. As an earlier study had shown that rising air pollution in China had negatively affected the country's equity markets.