AIR is shifting regional language news broadcasts to states. Good news or bad?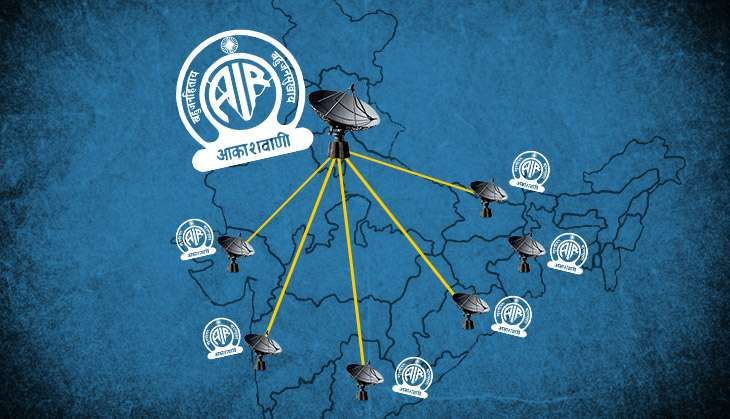 All India Radio will soon stop broadcasting national news bulletins in regional languages from Delhi, more than seven decades after it started them. The bulletins will instead be aired from the respective state capitals.
The move has left many in AIR's News Services Division (NSD) in Delhi unhappy. They have raised issues of language representation and quality given that Prasar Bharati, AIR's owner, wants to shift out only the translation and broadcast of the bulletins, not their production.
The bulletins will continue to be prepared by editors in Delhi, but they will be translated and broadcast by news readers-cum-translators (NRTs) at the respective Regional News Units. Currently, most RNUs produce and air only regional news and other programmes.
Also Read: Another caged bird: how the govt cracked down on All India Radio
On 12 August, I&B Minister Rajyavardhan Rathore had told the Lok Sabha that Prasar Bharati had approved the proposal AIR's proposal to shift Indian Language Units - except Sanskrit and Urdu - from Delhi to the respective RNUs.
Once the move is implemented, the NSD will air national news in only four languages - Hindi, English, Sanskrit, Urdu. As of now, it broadcasts national news in 14 languages. Of these, Arunachali, Assamese, Bengali, Gujarati, Dogri, Kashmiri, Malayalam, Marathi, Nepali, Odia, Punjabi, Tamil will be shifted out.
Rathore had attributed the reason for the impending shift to "availability of large pool of talent having proficiency in regional languages" at RNUs. But AIR insiders Catch spoke to claimed that the move will drastically diminish the quality of regional language bulletins compared to Hindi and English ones.
Fraught with problems
"The biggest problem is that the editorial work is being split. This is not decentralisation but bifurcation. It is crucial that the process of preparation, translation and broadcast of news bulletins remain integrated," said an AIR staffer on the condition of anonymity. "These bulletins cover national and international news. Last minute news and updates cannot be included if the bulletin is prepared by editors sitting in Delhi and then sent to states to be translated, which includes some editing too, and to be read out by NRTs. In Delhi, changes can be made even in running bulletins."
Besides, no regional assistance will be available to the editors, the staffer said. "NRTs will no longer be able to give regional inputs for the bulletin being prepared in Delhi. It is likely that listeners who understand Hindi or English will feel compelled to shift from regional language news to the two dominating languages."
Moreover, it is important that regional languages find representation in the broadcasts made from the AIR headquarters, instead of being relegated and confined to just their states, said another AIR official.
The official said the Delhi Sikh Gurdwara Prabandhak Committee had already written to the I&B ministry against shifting out the Punjabi news bulletin.
"This decision can have a political impact as well. Regional parties and language-based outfits could take it up as a Hindi versus regional language issue. Remember what happened in 1965-66 when there were attempts to make Hindi the sole official language of the country?" the official said.
"The decision will kill all scope of balancing the disproportionately smaller regional language news bulletins with Hindi, English and Urdu bulletins. At worst, the move could also trigger a trend of lingual cleansing in the national capital, which hosts many language-related institutions."
Also Read: The takeover: how the Modi govt has filled key positions in 14 institutions
Besides, the move will cause "unnecessary loss of employment for NRTs in Delhi, most of whom are contractual employees and not permanent staff who can be transferred," the official added.
For the better
These claims, however, were rubbished by a high-ranking AIR official. He pointed out that in 2005, national bulletins in Sindhi, Kannada and Telugu were similarly shifted to RNUs in Gujarat, Karnataka and Andhra Pradesh, respectively. And the move, he added, was quite successful.
"The talent pool for regional languages is much bigger in their respective state capitals. Therefore, vacancies can be filled more easily. Besides, the selection of the news will still take place in Delhi. The decision is part of the restructuring plans of Prasar Bharati and the final decision is taken by the I&B ministry," the high-ranking official, who asked not to be named said.
Also, he said, the "purity of language" would be better maintained if the bulletin is broadcast from the state. "We often get complaints from listeners about language and pronunciation during broadcasts," he said.
Another official from the news division disagreed. He said no "independent comparative study" had been conducted to find out if the bulletin broadcasts in Sindhi, Kannada and Telugu from RNUs had been more or less successful than those from Delhi.
"In 2005, Prasar Bharati was planning to shift out all language broadcasts, not just these three. It was Jaipal Reddy, the I&B minister at the time, who stopped this move. Even in 2000, they had tried to do the same thing, but Sushma Swaraj, the then I&B minister, had intervened. Prasar Bharati is supposed to be autonomous but it is ruled by bureaucrats from the Indian Information Service. Officials who have been working with AIR for years and decades are not being consulted," the official said.
"Sure, it might be easier for them to fill vacancies in states, but the talent pool is actually much bigger in Delhi. We have many NRTs here who are postgraduates in the languages they broadcast in. Talented and educated people from all states come to Delhi. And it's not just about knowing the language, but also about having solid general knowledge and a news sense," the second official added.
Regarding the listeners' complaints, he said, "Getting complaints is part and parcel of radio broadcasts. Listeners can never be fully satisfied."
AIR first centralised broadcast of news bulletins in various languages from Delhi way back in 1939. It currently has programmes in all 22 languages included in the Eighth Schedule of the Constitution, and 146 major dialects spoken in the country.
Over the years, bulletins in a few languages, including Konkani, Maithili, Manipuri and Santhali, have been started by the RNUs.
Early this month, there was a public outcry after the I&B ministry issued an order to discontinue services from seven RNUs of AIR in Maharashtra, Tamil Nadu and Kerala. In the wake of the protests, however, Prasar Bharati wrote to the ministry and the order was revoked.
Also Read: NEET could be conducted in 6 regional languages