Agenda driving Modi govt's demonetisation move is clear: activist Bezwada Wilson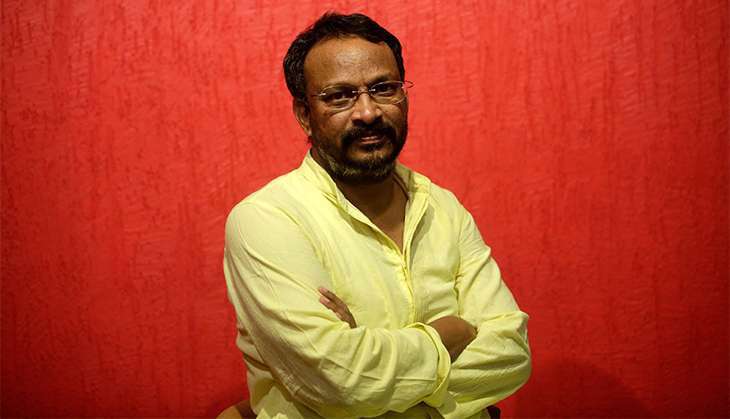 Magsaysay award winning social activist Bezwada Wilson, for the length of the interview, kept asking questions to an imaginary BJP spokesperson. These questions and the angry tone behind them showed a raw response to Prime Minister Narendra Modi's demonetisation programme - bewilderment and annoyance.
Wilson calls the currency ban an anti-poor policy in its attempt to force everyone to move to a new world of cashless transaction; a world where only the rich live, because a huge section of India doesn't have access to basic banking facilities, forget internet banking.
Wilson demands that the policy be rolled back. The Modi government, he says, will 'taste' the anger of most of India, whom it has deeply upset.
The government is proposing to put an end to the circulation of illegal money and the businesses that it supports through this one move. What is your objection to the move?
This is an anti-poor policy. This decision by Narendra Modi will in no way help to curb black money. Everyone knows this, including the prime minister himself.
Modi has a list of 2,000 people whose net worth is upward of $1.3 trillion. Why doesn't he go after them? If he wants to catch those that mint black money and evade taxes, go after them. Surgically strike them instead of going after the entire population of 120 crore.
Instead of solving thousands of problems that afflict people living in absolute poverty daily, the government has burdened them with a new set of problems. This is what this move has done.
The agenda that is driving Modi to doing something as illogical and catastrophic as banning Rs 500 and Rs 1000 notes without notice is clearly visible.
What is that agenda?
To move everyone to what they call a 'plastic economy'. To force the masses - a huge percentage of which has no access to banks, don't have accounts and deals only in cash - to shift to online transactions.
We are now entering a new world, the world of 'cashless' economy. But small traders, vegetable vendors, labourers, farmers or sanitation workers don't live in this world. Only the rich inhabit this new world. Everyone swipes their card in this new world and uses Paytm. I did not know till yesterday what Paytm is.
And those who don't conform to the rules of this new world are being punished. This is only to make richer even richer and to punish the poor for being poor, by keeping them out of major financial activity.
If you remember, the list of billionaires shot up after the 1990 reforms. After this move, you can expect the same to happen, on a much larger scale.