Afrophobia: Modi regime scurries to limit damage, sans VK Singh
Catch Team
| Updated on: 10 February 2017, 1:50 IST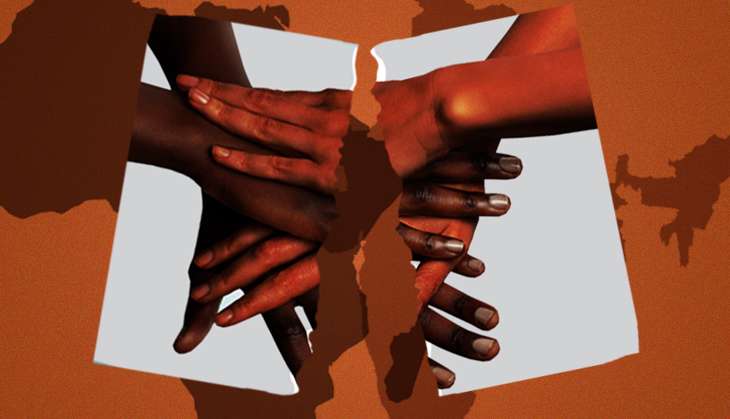 President Pranab Mukherjee Monday expressed concern over recent attacks on Africans even as the Narendra Modi government launched an outreach to minimise the damage done to its image by the murder of a young Congolese man in Delhi last week.
This comes amid more reports of violence against African people, and the community's protests against "racist" attacks. The fallout of the Congolese man's killing was a diplomatic embarrassment as African envoys threatened to boycott Africa Day, organised by the Indian government, on 25 May. To get a sense how low a point this marked in diplomatic relations, recall that only last October, Delhi had hosted all top African leaders at India-Africa Forum Summit.
Complicating the matters further, several attacks on Africans have been reported since Africa Day, which the envoys eventually attended after the government assured to check the racist violence.
Also read: Africans ask: what do you feed your kids that they are born to hate us?
"We need to be extremely sensitive," said Satyabrata Pal, a former diplomat who served in South Africa. "We have to acknowledge we have an attitudinal issue."
Pal advised the foreign ministry to ensure "sustained briefing" of the African diplomats here so that they do not send back negative feedback about the role of the Indian government.
The foreign policy establishment has been on its toes since the envoys threatened boycott to protest the attacks. Foreign Secretary S Jaishankar Monday met African students and told them that "ensuring safety and security of foreign students is an article of faith for us".
Birender Yadav, Joint Secretary for West Africa, received the family of the murdered Congolese man, Oliver Masunda, and promised a speedy trial of his alleged killers. The government has also undertaken the responsibility to send back Oliver's body to Congo.
Amar Sinha, Secretary for Economic Relations, too, has had meetings with the African envoys.
The home ministry has also sprung into action. Among the issues raised by the African students to Jaishankar was the attitude of the police towards the community. Kiren Rijiju, Minister of State for Home, described the attacks as "unfortunate" and said his ministry and the foreign ministry were looking into the matter together. "After what has happened with the African students in Delhi, we are holding regular meetings to come up with ways to sensitise the local populace," Rijiju was reported as saying. Clearly, his ministry has quite a task at hand.
Firefighting
Nearly 30,000 students from across Africa are said to be living in India at present. Pal said that it was in in our self-interest to address their concerns. "Only the best and the brightest students come to India. They will go back and hold positions of power," Pal explained.
"We need to make a determined effort to educate our own people about Africans and get them to behave," said Pal.
Also read: Afrophobia is widespread in Delhi. Let's not pretend otherwise
In this context, remarks made by VK Singh have been unhelpful. He called the most recent attacks on six Africans in Chhatarpur, Delhi, a minor scuffle blown up by the media. Criticising the retired general's statements, Pal said, "Military intelligence is a contradiction in terms."
While Pal hoped there won't be continent-wide repercussions against Indians in Africa since most African leaders hold India in high regard, local incidents in some countries cannot be ruled out. Indeed, Congo witnessed a few attacks on Indians after Oliver's murder. Most African countries host sizeable Indian populations.
Strengthening ties with Africa, the fastest growing continent, is a key aspect of Modi's foreign policy, and the recent attacks could thwart India's ambition to match China's influence in the continent. India has promised $10 billion in concessional loans to various African countries over the next five years, and offered another $600 million in grants for healthcare, education, technology sectors.
It's in keeping with this Africa policy that Vice President Hamid Ansari is visiting the North African nations of Morocco and Tunisia. In the next two months, high profile visits to African nations will include those by President Mukherjee to Ghana, Ivory Coast and Namibia, and Prime Minister Modi to Mozambique, South Africa, Tanzania and Kenya.
Edited by Shreyas Sharma
Also read: African envoys put Modi regime in a spot: we won't attend Africa Day event