A PDP meeting in Srinagar signals that Kashmir maybe on its way to normalcy
Catch Team
| Updated on: 14 November 2016, 14:44 IST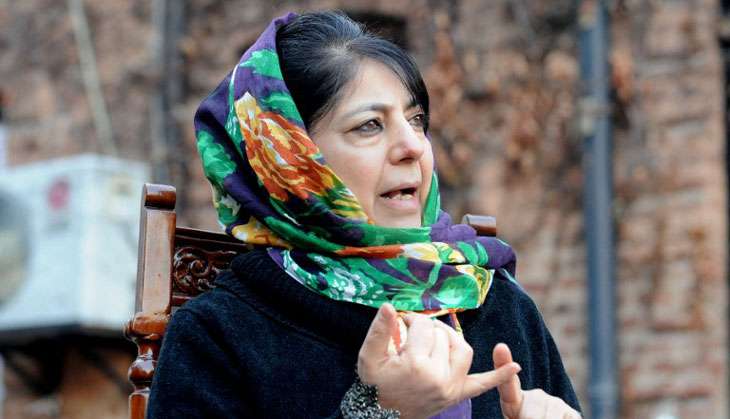 A PDP meeting in Srinagar (AFP Photo/Rouf Bhat)
A well-attended public meeting in Srinagar organised by the ruling party would have passed unnoticed in normal times. But not now when ministers and the legislators have found it impossible to visit their constituencies.
In these times, whenever they have ventured to do so, their motorcades have been stoned, and in one case, cornered by a mob and the minister was saved by his security guards.
This is why the PDP meeting adjacent to Sher-i-Kashmir Park was not just a routine political event but a bellwether of a remarkable improvement of the situation in Kashmir.
It far transcended its size and location to speak for the entire of Kashmir, even without the Chief Minister Mehbooba Mufti deciding not to attend it. It was left to the party's second most important leader Muzaffar Hussain Beigh to hold the stage.
And he didn't disappoint.
Building bridges
Beigh delivered a long speech which attempted to spin the prevailing local narrative about the ongoing strife to rebuild the bridge between PDP and the local sentiment. And here's what he had to say -
'So, Burhan was not a terrorist. He was a person, a martyr and he deserves peace in hereafter.'
'Burhan was not killed by the government but his elimination was the outcome of a "mischief and conspiracy" by policemen loyal to Mehbooba Mufti's adversaries. Her opponents were scared of her popularity and the credibility she had gained by her work as an Opposition leader and so looked for an opportunity to damage her reputation.'
'All the 80-plus killed in the ongoing unrest are martyrs and PDP will not let their sacrifice go waste and will fight to resolve "the disputed Kashmir" for which they laid down their lives.'
'PDP will work for the resolution of Kashmir and that was why the party forged an alliance with the BJP. Prime Minister Narendra Modi is the only leader in India who can resolve Kashmir as he had the "complete support of Hindus".'
More promises
Beigh added that in the remaining four years in power, PDP will bring development and employ thousands of the educated, unemployed youth. One leader added that the effort will be made that the employment is permanent, and not contractual or adhoc, an assurance that drew applause from the audience.
Beigh also pressed home the fact to PDP's workers that their party was in power and so they should feel empowered in their respective areas.