76% of old notes already back in banks. Did govt miscalculate black money?
Catch Team
| Updated on: 10 February 2017, 1:38 IST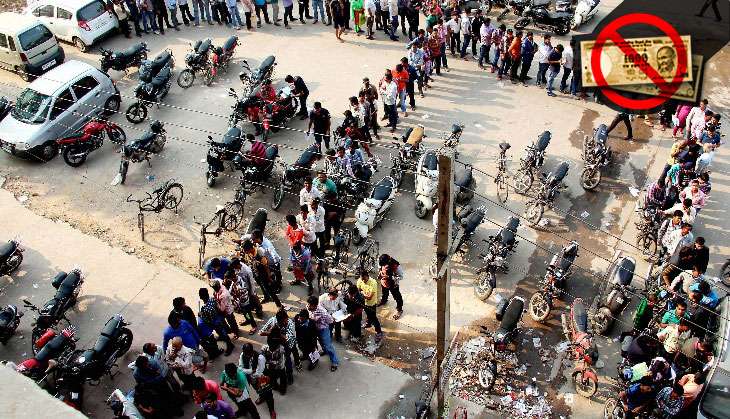 When Prime Minister Narendra Modi announced the ban on Rs 500 and Rs 1000 currency notes on 8 November, the total worth of these denominations in circulation was Rs 14.50 lakh crore. This accounted for 86% of the total currency in circulation, according to both the PM and RBI governor Urjit Patel.
By 2 December, according to sources, notes worth nearly Rs 11 lakh crore have already been deposited - a whopping 76% of the delegitimised notes.
On Wednesday, 30 November, the government had told Parliament that banks had received old notes worth Rs 8.45 lakh crore until the previous day. This figure has swollen considerably since then.
The government had hoped to unearth Rs 3 lakh crore to Rs 4.8 lakh crore of black money through demonetisation. Data released by various sources had suggested that the total percentage of black money in the Indian economy could range from 15-30%.
With 28 days still left before the 30 December deadline to deposit these notes back in banks, there is a lot of scope for all the estimated money to be deposited.
Did govt get it wrong?
These figures throw up several questions that the government might not find easy to answer.
Can the government really claim to estimate the exact amount of black money circulating in the Indian economy?
How will it differentiate between the legitimate money and the black money being deposited by citizens?
Is there any black money left at all in the economy, considering that the sum of old notes deposited is nearing the total estimated value?
Have most people already converted their illicit money into white through various means?
A spot of bother
There is every possibility that all of the old Rs 500 and Rs 1000 notes would be returned to banks. It would only prove that either the government's assessment of black money was incorrect, or the money in question has already been converted into white money.
Either way, the Modi government could find itself in a spot of bother.
Demonetisation has jeopardised the ongoing Winter Session of Parliament. The Opposition will get a shot in the arm if the government is found on slippery ground. This could also derail the government's ambitious plans for financial reforms.
"It would be surprising if all the money estimated in circulation in the form of delegitimised notes comes back to the banks. This would mean that the demonetisation drive was entirely in vain, and the black money hoarders were able to outsmart the decision," said a senior economist, on the condition of anonymity. This economist is also advisor to the Union Finance Ministry, and is in favour of demonetisation.
The government could face accusations that it lacked precise data about currency in circulation.
One might also argue that a large chunk of money received by the banks was fake. This would raise further questions regarding the functioning of banks.
Critics would ask whether banks and financial agencies had any mechanism to identify the fake currency, as people possessing counterfeit money would easily have turned it into valid currency.
This also means there is no guarantee that the new notes would not be faked. It would favour the persons involved in the fake currency business if the financial system were to be found wanting in differentiating fake notes from genuine ones.
Edited by Shreyas Sharma
More in Catch
Revealed: Modi govt's outsourced campaign to manage note ban fallout in Punjab, UP
Why demonetisation isn't the only 'new normal' created by Modi govt
Note ban: 15 of Modi's ministers hold over Rs 2.5 lakh in cash. Will they be report it?