42 Vyapam-related deaths: the families speak out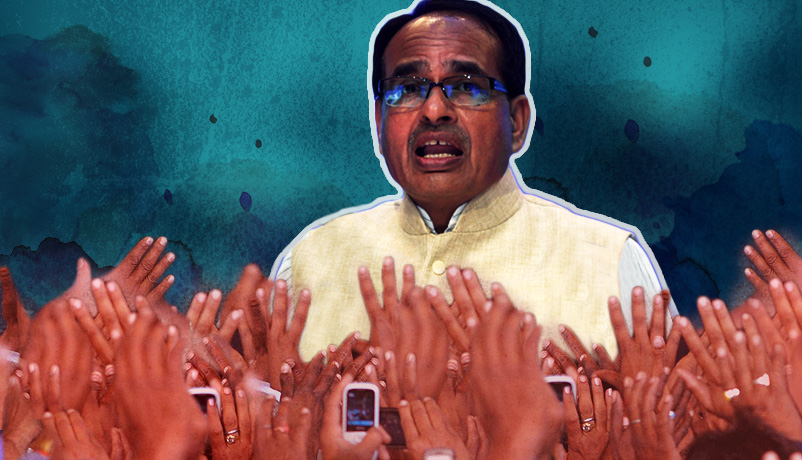 The issue
Forty-two people related to the Vyapam scam in MP - witnesses and accused - have died.
State govt and ministers insist these are natural deaths.
Families of the deceased now allege that the state machinery has failed them.
The allegations
Despite several unanswered questions, police haven\'t treated the deaths as suspicious.
In some cases, basic procedures like checking call details of victims have not been followed.
Some family members say this is being done to protect high-profile persons associated with the scam.
Calls for a CBI probe are growing by the day.
The admission
SIT chief Chandresh Bhushan admits that possibility of murder can not be ruled out in the 25 cases it is probing.
He insists these will be probed and a full report submitted to the High Court.
More in the story
Detailed circumstances of death.
Voices of several families.
Discrepancies between police account and family accounts of death.
Forty-two people, including witnesses and accused, connected with the Vyapam scam in Madhya Pradesh have died.
It is no surprise that the controversy surrounding the scam rages on.
And yet, the state government and the courts in MP have been reluctant to order a CBI inquiry, despite the fact that so many deaths are bound to impact the prosecution.
While the government and its ministers mumble on about these being 'natural' deaths, the relatives of some of the deceased have begun to speak out.
Their voices are not just testimonies of grief but laments against an insensitive system. A system, they claim, that can destroy entire families overnight and pretend to be helpless in unearthing the truth.
The families of the dead blame the police for not doing enough to dig out the truth behind the mysterious deaths of their loved ones.
In some cases, even basic investigative procedures like accessing the call details of the victims were not carried out. What the investigation so far shows is that, essentially, the police has not looked at these deaths as suspicious, even though there are several unanswered questions about them.
Namrata Damore - thrown from a train?
Consider the case of Namrata Damore, whose body was recovered from the railway tracks near Ujjain on 7 January 2012.
Namrata was a student in the 2011 batch of the MGM Medical College, Indore. The list released by Vyapam, which features names of people selected through fraudulent means, carries her name.
Her father Mehtab Singh Damore alleges his daughter's death was not an accident.
"She was pushed to her death from a train, but the police did not conduct a proper investigation because those whom we suspect belong to influential families," he says.
In some cases, basic investigative procedures like accessing the victims' call details were not carried out
Mehtab had approached the High Court after the then-SP of Ujjain, Rakesh Gupta, had closed the file saying it was a case of suicide.
Namrata's parents appealed to the court to order a CBI probe, but the court ordered the Ujjain SP to submit a report within four weeks. An appeal was also sent out the Madhya Pradesh chief minister and home minister, but to no avail.
Police officials insisted Namrata committed suicide. When her call details were examined, it showed that the last conversation she had had was with Vishal, a student of Gwalior Medical College and another friend named Yash.
The police questioned both. They said Namrata had asked them book a train ticket for her. They also questioned Namrata's co-traveller Shraddha, who also did not say anything about Namrata having any reason to commit suicide.
Indore-based whistle-blower Dr Anand Rai said Vishal himself was a suspect in the 2009-batch admission list and was under arrest. Rai claimed Namrata's post-mortem report confirmed forceful intercourse.
All this, put together, suggest that Namrata may have been raped and thrown on the tracks, but there is currently no investigation on these lines.
Tarun Machhaar - road accident?
Tarun Machhaar's death was also suspicious. In September 2013, Tarun died in a fatal road accident just after being summoned by the Special Task Force for questioning.
Experts believe Tarun's questioning would have led to the arrest of several others involved in the scam.
His parents are residents of a small village in Ratlam district. His father, Prabhu Dayal Machhaar, is a veterinary doctor while mother Mehtaab is a teacher in a government-run primary school.
Prabhu Dayal says, "We haven't even been able to find out who was driving the bike that day."
Tarun and a friend were going to have dinner on a motorcycle in the Kolar area of Bhopal. They were hit and run over by a vehicle which, till date, has not been identified.
After losing their son, the parents have said they do not have the strength to fight.
Lalit Kumar Golaria - thrown from a bridge?
Lalit was a final-year student in Gajra Raja Medical College, Gwalior, whose body was found on 16 January 2015 under a bridge in Morena district.
He is said to have had important information about an inter-state gang related to medical entrance examinations.
Lalit had been suspended from the college following the appearance of his name in the scam. The Special Investigating Team had arrested him too, but he was released on bail on 4 January.
The police say he ended his life by jumping from the bridge as he was despondent after his name cropped up in the Vyapam scam.
However, his family members insist they never got any inkling of his despondency, and that he never discussed the scam with them.
Family members say they do not know whether somebody pushed Lalit from the bridge or whether he jumped. But, just two hours before his death, he had called and asked for Rs 3,000.
He did not turn up to take the money; instead, news of his death arrived.
Police say a suicide note was found on him, in which he has not held anybody responsible for his death.
Ramendra Singh Bhadauria - suicide?
Ramendra's father Narayan Singh Bhadauria says, "Vyapam destroyed my family. My son was first declared an impostor and, when he died, the STF gave him a clean chit. By then, my wife had also passed away, grief-stricken over the death of our son.
"About his death, police say that he killed himself because of a failed love affair. When we were ready to get him married to the girl he loved, why would he commit suicide?"
Narayan's wife was unable to cope with the loss and, five days after Ramendra's death, she consumed acid and killed herself.
Narayan says the SIT and the KC Agarwal probe committee are responsible for destroying his family.
He says he couldn't even pay his son's fees on time and had taken a loan for his education. "Please tell me how would I have arranged lakhs of rupees for a fake admission?"
SIT chief says the possibility of murder can not be ruled out in 25 cases, and that these will be probed
He insists Ramendra had cleared the PMT through hard work, but was accused of clearing it through fake means.
This allegation, he says, had shattered the morale of his son and the entire family. The son slipped into depression and was found hanging on 7 January 2015.
The SIT had taken his signature and photographs at 40 places, but when it heard of his death, it gave him a clean chit.
Vijay Singh Patel - found dead in a hotel
Vijay, a resident of Chaukhda in Rewa district, was an accused in three cases. He was released from Bhopal Central Jail in April 2015 on bail.
Father Chhotelal Singh Patel said Vijay had left for Bhopal on 16 April, saying he will go to Kanker to meet his wife. After that, his phone was switched off.
Vijay was to appear in a Bhopal court on 17 April. This was the day he last spoke to his lawyer, Rajneesh Baraiya. Vijay told him he was in the train and would reach in two hours, but he did not reach.
Police found Vijay's body on 28 April from a lodge in Kanker. Only Rs 30 and his driving licence were found by his side. His bag and mobile were missing.
Chhotelal asks, "After speaking to his lawyer on the phone, why did Vijay fail to meet him? In Kanker, he was supposed to meet his wife. How did he land up in that lodge? He had taken a four-bed room. Why would a single person take such a large room? Where did his bag and mobile disappear? Why didn't police check CCTV footage of the lodge?
"Vijay was being pressurised by people connected to the scam not to give testimony. The numbers of these people an easily be found by looking at his call details. Why hasn't the police accessed his call details till today?"
Chhotelal alleges that Vijay was abducted and taken to the Kanker lodge, where he was murdered and his belongings removed. He says Vijay's bag contained important documents related to the scam.
Twenty-five cases 'suspicious'
SIT chief Chandresh Bhushan has now admitted on record that over 40 deaths related to Vyapam have taken place, which include 25 deaths related to those cases that the SIT is probing.
He said the possibility of murder can not be ruled out in these 25 cases, and that these will be probed and a full report submitted to the High Court.
However, leaders of opposition parties and whistle-blowers in the case consistently maintain that the MP police will not be able to do justice to this probe and it is imperative that a central agency like the CBI takes over.
Even as fresh PILs have been filed in the Supreme Court calling for the same, it remains to be seen whether the apex court will be favourably inclined. Only an independent probe into these deaths will be able to unravel the mystery behind them.
With inputs from Patrika team.