30 choke to death in Gorakhpur hospital, Yogi silent on tragedy in own backyard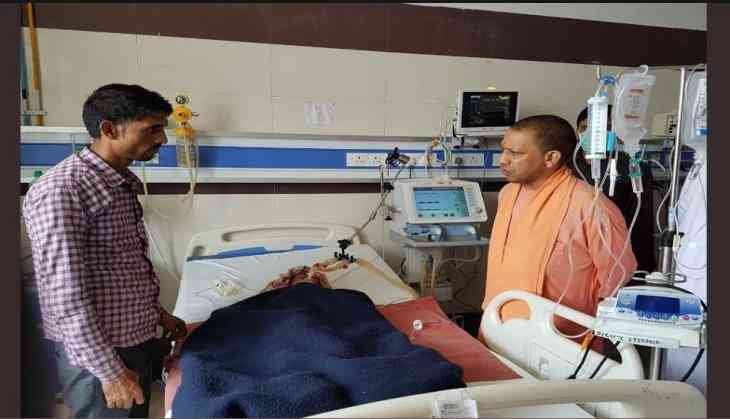 (For representation only)
In a shocking case of negligence, 30 patients, mainly children, choked to death at the BRD Medical College in Gorakhpur in the last 48 hours due to lack of oxygen supply. Seven deaths took place in the last 24 hours. Most of the victims were encephalitis patients.
The hospital ran out of oxygen as the company supplying it refused to send any more, owing to non-payment of dues of around Rs 70 lakh.
However, the Chief Medical Officer of Gorakhpur denied that lack of oxygen was the reason behind the deaths. Instead, he attributed them to various reasons. "Most of the deaths occurred in the neo-natal unit, where infants as old as three-four days or a month were kept," he said.
Yogi's silence
Gorakhpur is the parliamentary constituency of Uttar Pradesh Chief Minister Yogi Adityanath, but not a word of condolence has yet been heard from him.
Ironically, the tragedy struck the hospital two days after the Chief Minister reviewed BRD Medical College's functioning. Addressing doctors on 9 August, Adityanath had said: "No child should die due to lack of proper care".
The sorry state of affairs, however, may not deter the Chief Minister from fast-tracking his AIIMS-for-Gorakhpur project, even though the existing healthcare infrastructure is a shambles.
Even state health minister Siddharth Nath Singh, whose grandfather Lal Bahadur Shastri had resigned over a train accident in 1956, was deafeningly silent.
Other Bharatiya Janata Party leaders also denied that the deaths occurred due to shortage of oxygen.
Official statement
A statement released by District Magistrate Rajiv Rautela said: "Seven deaths are reported in BRD Medical College from Thursday night 12 o'clock, three from NNU (neo natal unit), two from encephalitis ward and two from general paediatric ward. From Wednesday midnight to Thursday midnight 26 died, 14 from NNU, three from encephalitis ward and six from general paediatric ward.
"On Thursday night, I came to know that oxygen supply in the hospital is disrupted, but hospital arranged alternative supply of oxygen cylinders, and I have talked to doctors of the hospital, and they claim that no death occurred due to disruption of oxygen supply."
However, in a significant admission, the DM said that he had spoken to Pushpa Sales Company, which supplies oxygen to the hospital, and was told that the hospital owed Rs 70 lakh. Following this, he claimed that Rs 35 lakh has now been made available, and the company will 'continue' oxygen supply. The remaining amount will be released soon, he said.
Sequence of events
Sources said that around 8 pm on Thursday, oxygen being supplied through cylinders was disrupted. It was immediately replaced with liquid oxygen, but that too lasted only till 11.30 pm, when patients began to die.
At around 1.30 am supply was again resumed with the help of cylinders, but the supply ran out on Friday morning.
A liquid oxygen plant was installed at the medical college hospital about two years ago, which provided piped gas to about 300 patients.
Not the first cover-up
A massive cover-up operation now seems to be on, in a bid to save top officials of the district and hospital administration.
Recently, a massive fire engulfed the trauma centre of King George's Medical University in Lucknow. Some critical patients died after they were rushed out of the hospital, but the medical college authorities refused to take the blame.
A similar exercise seems underway at the BRD Medical College, with the state government denying that the deaths are related to oxygen supply shutdown.