14 min or 14 sec, doesn't matter; harassment is harassment: Rishiraj Singh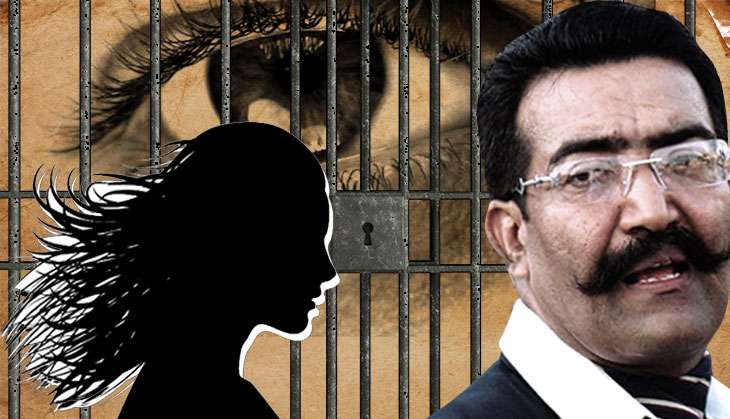 "A case can be filed against men who 'annoyingly' stare at women for more than 14 seconds."
"Most of us don't know that an FIR can be registered against a man who stares continuously at a woman for more than 14 seconds. But not a single case has been registered in the state on this count."
Kerala Excise Commissioner Rishiraj Singh made the rookie mistake of uttering these words in quick succession earlier today. And, of course, this erupted into a huge controversy, fuelled by social media comments and memes. Because, you know, it's the first working day of the week, and everyone needs a distraction.
Also read -Staring at a woman for 14 seconds or more will land a man in jail: Kerala bureaucrat
Jokes flowed in from every corner of the internet. Most asked one simple question worded in different ways: What happens if you stare at a woman for 13 seconds before averting your gaze? Do you go scot-free?
Catch contacted Singh for an answer to this question, and his simple response was a "No."
Claiming that his comment was taken completely out of context, Singh, at first refused to "give a byte". But, on realising that perhaps what the media needs is some context, he sighed audibly and asked me to "get a pen and paper".
Facts first
"Let's go back to the Nirbhaya case in December 2012," he said. "The Justice JS Verma committee gave a 630 page report [regarding rape laws] that resulted in an amendment in the criminal law in 2013."
Insisting that the most significant parts of this amendment were in IPC Section 354 (A,B,C & D), Singh said, "[354] A & D are all right. But stalking and harassment were also made cognisable under this law. 354C deals with voyeurism."
Also read -Kerala CM directs 'suitable action' against cop for not saluting a minister
This, he said, includes any form of stalking or making another person uncomfortable like "taking a picture without consent or looking at someone secretly or trying to look through their clothes."
"Now, since you are a woman and you register a case under such circumstances, it'll be taken on merit." he said.
Yes, but what's the 14 second analogy about?
"It's a colloquial way of saying things," Singh said, asking, "Don't you say you'll be 'there in a minute' when you actually mean two or five or even ten?"
Singh believes his comment has been blown out of proportion, which is quite unfortunate as he was attempting to educate women about a law meant to protect them.
"I was just encouraging girls to report voyeurism and cases like that. It's high time women started reporting these cases."
"It really doesn't matter if it's 14 seconds or 14 minutes. That's what I was trying to say. My insistence on a time as short as 14 seconds was to stress on the need to not bother about time. If a woman feels harassed in 2 seconds, it counts," he said.
Also read - New UGC rules permit male students to formally complain if sexually harassed
On being asked if the misinterpretation of his comment does more harm that good, Singh seemed unperturbed. Given the important message he was trying to convey, Singh is understandably unamused by the jokes floating around. His response to Kerala sports minister Jayaraj's take on his comment being 'disgusting' was, "He is entitled to his opinion. You can ask him why he said so if you like."
All that does matter, according to Singh, is the law. "It's an important law. Let's not fixate on 14 seconds or 15 seconds. It needs to be used, it needs to be talked about, it needs to be read about," he said.
And that, he claimed, was all he was trying.