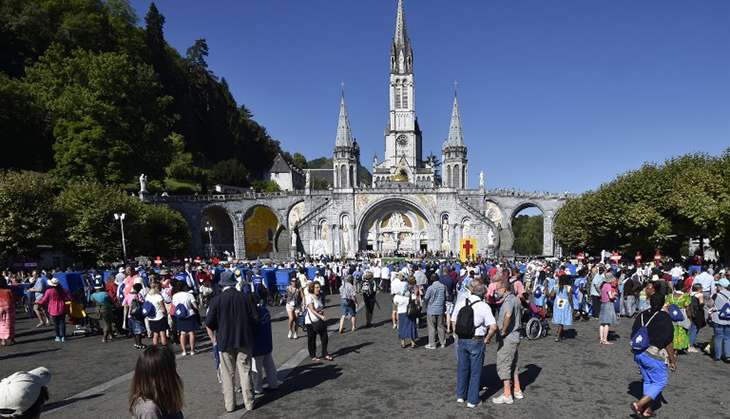 For India, 15 August is a big day - the Independence Day - the day when our nation attained freedom from the British Empire. This day is observed as a national public holiday, with schools and offices closed.
But did you know that India is not the only country to have a public holiday on 15 August? France, too, celebrates this day and has a national holiday. Reason?
It's Assumption of Day in France.
Also Read: 70 km from Delhi, no freedom from eve-teasers in Haryana's Palwal
What is Assumption Day in France?
The Feast of the Assumption of Mary (L'Assomption de Marie), better known as Assumtion Day, is a national festival in France. The festival celebrates the Christian (Catholic) belief that Virgin Mary's spirit and body was assumed to heaven at the end of her earthly life. It has been said that the Holy Mother was taken up, body and soul, into heaven on this day.
History
One of the oldest feast day of Virgin Mary, very little is known about the how it first came to be celebrated. It's been said that the festival's origin was lost when Roman Emperor Constantine restored Jerusalem as a pagan city.
In 336, the sacred sites began to be restored slowly, after the building of the Church of the Holy Sepulchre. Around this time, memories about the Holy Mother started coming up and a festival called "Memory of Mary" was being celebrated. Later, this festival become The Assumption of Mary. Over time, the festival spread across the world.
French Celebrations
A sign of love and harmony, Assumption Day is respected as a sacred festival across France. A national holiday, all post offices, banks, stores and businesses are closed on this day. Various masses and celebratory parades are held across France, in villages and towns.
Nations celebrating Public Holiday on 15 August
Assumption Day is a nation-wide public holiday not just in France. The following places to celebrate this day:
Andorra
Austria
Belgium
Burundi
Cameroon
Central African Republic
Chile
Republic of Congo
Côte d'Ivoire
Croatia
Colombia
Cyprus
East Timor
France
Gabon
Greece
Haiti
Italy
Lebanon
Lithuania
Luxembourg
Republic of Macedonia
Madagascar
Malta
Mauritius
Republic of Moldova
Monaco
Paraguay
Poland (Polish Army Day)
Portugal
Romania
Rwanda
Senegal
Seychelles
Slovenia
Spain
Syria
Tahiti
Togo
Vanuatu