Raza Naqvi
| Updated on: 13 February 2017, 3:42 IST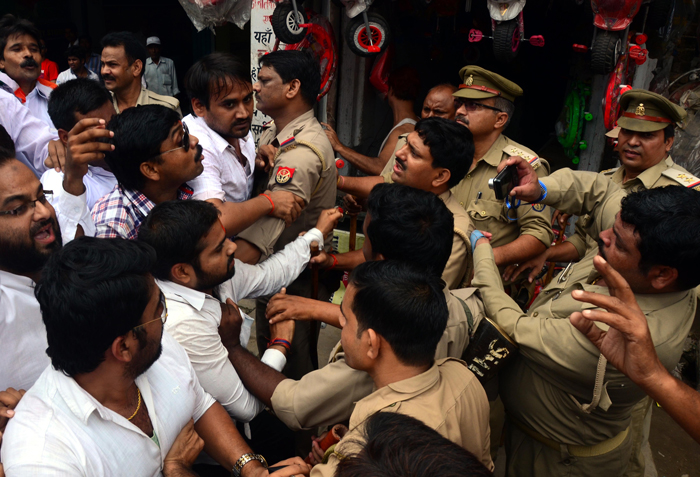 It is one of the biggest ironies of our country that we are achieving so much in diverse areas - information technology, mission to mars, and tremendous improvement in infrastructure - and yet, we haven't been able to make a mark in terms of police reforms.
Though commissions like Ribeiro committee, Padmanabhaiah committee, National Police commission and more were set-up for police reforms but there's hardly any change in our policing system which we inherited from the Britishers.
Here are some areas in which police reforms are needed:
1. Delinking the police from politics
Often it has been observed that the ethical and efficient Policemen are regularly transferred from one place to another, as they do not serve the interests of the politicians.
Ideally, the security forces should be linked either to the President of India or a separate committee comprising Indian judges, retired IAS and IPS officers should be formed so that no honest Police Officer is stopped from doing his duty.
2. Performance evaluation
The Indian Police needs a fixed and mandatory performance evaluation, because often it is seen that our Policemen are not physically fit for their jobs. If they have a big tummy and health issues, then how can they do their job with responsibility?
3. Advanced weapons
In many parts of our country, the Policemen still have to use old and obsolete weapons during critical situations. In such situations we cannot expect our Policemen to combat terrorists who come with automatic weapons like AK-47, AK-56 and other advanced weapons and ammunitions.
Recently in the Gurdaspur terror attacks, the state police faced a lot of problem in fighting 4 terrorists due to unsuitable weapons.
4. Corruption free recruitment
While recruiting policemen, especially at the state levels, cases are reported of the exams conducted by the State Governments which are manipulated according to the wishes of the ruling parties. For example the Samajwadi Party of Uttar Pradesh is often criticized for recruiting maximum 'Yadavs' in the State Police.
For tackling this, a committee with no politician in it should be formed for the recruitment process. The eligible candidates should be hired anytime if he/she fulfills the requirement. Also computer based exams should be used for this task.
5. Accountability
Accountability means an obligation or willingness to accept responsibility or to account for one's actions. Accountability in the context of governance means that public officials have an obligation to explain their decisions and actions to citizens.
Setting up effective accountability mechanisms require a delicate balance between control and initiative drawing on experience elsewhere.
For example in the United Kingdom, there are 43 police forces with a system of police accountability and in the United States of America there are 17000 accountable police forces under the control of their elected local government, but in India no such system exists.
6. Increase in pay scale
As the inflation of our country is increasing, salaries of the junior rank police officers should be increased to meet their basic demands. Lower salaries often force the officers to take bribe making them irresponsible and corrupt.