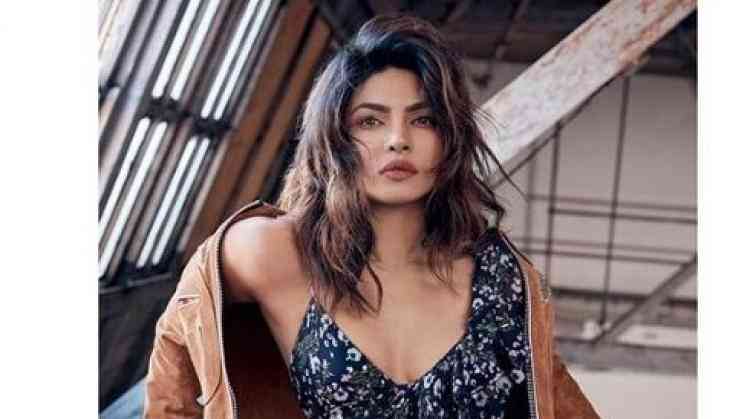 Bollywood actress Priyanka Chopra is engaged to Nick Jonas. The engagement news comes after two months of romance. People also spotted her with a massive diamond engagement ring.
Recently, Priyanka landed in India for starting the prep on Shonali Bose's The Sky is Pink, she realised the Tiffany ring with a massive diamond will excite comment. She spotted the paparazzi at the airport and tried to hide the ring from the people at the airport.
On Saturday, Priyanka was again spotted at the Mumbai airport but she ensured that her ring was not there, leaving her fans disappointed.
According to the People magazine, "Nick Jonas closed down a Tiffany store in New York City to buy an engagement ring." He later proposed on her 36th birthday while the pair was vacationing in London, nearly a week ago.
Also Read: See the combined net worth of Priyanka Chopra and Nick Jonas
"They are so happy," a source told the magazine. "His friends and family have never seen him like this, and they're all really excited for him. He's definitely very serious about her," the source continued. Nick and Priyanka were seen with his brothers in London.
Bharat director Ali Abbas Zafar confirmed the actor walked out of the Salman Khan project in the "Nick of time".
Priyanka and Nick met at Met Gala in 2016 but their relationship rumours began in late May after they were spotted in each other's company on several occasions.
They also jetted off to Brazil, where Nick was scheduled to perform at the VillaMax festival. In the US and London, they are often spotted with Nick's family.
Also Read: Priyanka Chopra and Nick Jonas spotted on a double date with Meghan Markle and Prince Harry