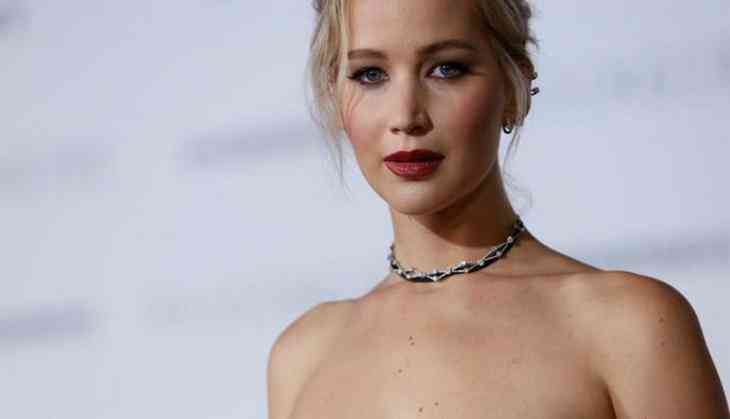 American actress Jennifer Lawrence has turned out with most recent disclosure about her initial days in Hollywood and she also told that a female producer "humiliated" her about her size.
The 'mother!' actress shared her experience during a speech on Monday night and told that how she was forced to participate in a "degrading and humiliating" lineup while naked.
"During this time a female producer had me do a nude line-up with about five women who were much, much, thinner than me. We are stood side-by-side with only tape on covering our privates," she said while speaking at Elle's 2017 Women in Hollywood Awards.
"After that degrading and humiliating line-up, the female producer told me I should use the naked photos of myself as inspiration for my diet," she added.
Lawrence had been told to loose 15 pounds in two weeks and the misconduct does not end there.
She also told that other actresses were forced to leave for not loosing the weight.
"When I was much younger and starting out, I was told by producers of a film to lose 15 pounds in two weeks," the 27-year-old actress said to a crowd that included Kristen Stewart, Margot Robbie and Ashley Greene.
"One girl before me had already been fired for not losing the weight fast enough," she added. "During this time a female producer had me do a nude lineup with about five women who were much, much, thinner than me. We all stood side by side with only tape on covering our privates."
Here is the full video of event: