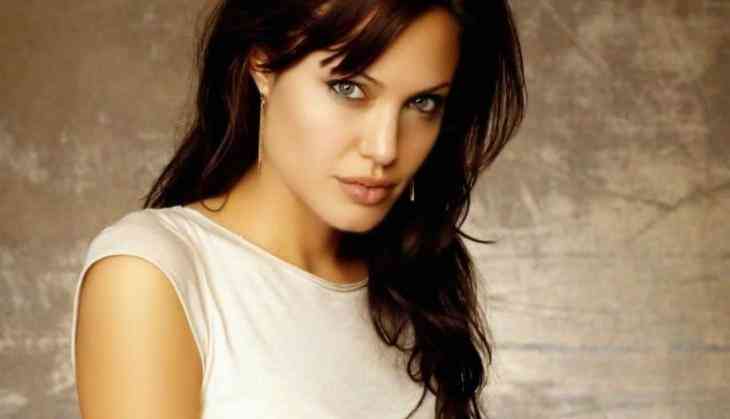 Vanity Fair is in no mood to take Angelina Jolie's claim that a part of her recent tell-all is "false and upsetting" lightly.
According to The Hollywood Reporter, the magazine stands with their story and fired back at the Oscar winner in an article posted on its website Thursday afternoon, writing, "after reviewing the audiotape, V.F. stands by [Evgenia] Peretz's story as published."
Following its initial publication, it didn't take long for other outlets and social media users to zero in on the specific passage in which Jolie describes the casting exercise with which she used to find child actors for her new film, ' First They Killed My Father', based on the book by Loung Ung.
"In order to find their lead, to play young Loung Ung, the casting directors set up a game, rather disturbing in its realism: they put money on the table and asked the child to think of something she needed the money for, and then to snatch it away. The director would pretend to catch the child, and the child would have to come up with a lie," Peretz wrote in the story.
Jolie said, "Srey Moch [the girl ultimately chosen for the part] was the only child that stared at the money for a very, very long time. When she was forced to give it back, she became overwhelmed with emotion. All these different things came flooding back.' Jolie then tears up. When she was asked later what the money was for, she said her grandfather had died, and they didn't have enough money for a nice funeral."
The 'Salt' star criticised and responded by accusing the magazine of misrepresenting what she said.
On July 29, Jolie sent a lengthy statement to take issue with Peretz's retelling of it and was really unhappy with the story.
Apparently, she got her lawyers involved too.
In today's V.F. post, the magazine notes that on Aug. 1, Jolie's lawyer contacted them "saying Peretz had 'mistakenly' reported the incident, and asked us to run a statement, excerpts of which follow: 'The casting crew showed the children the camera and sound recording material, explaining to them that they were going to be asked to act out a part. The children were not tricked as some have suggested. All of the children auditioning were made aware of the fictional aspect of the exercise and were tended to at all times by relatives or guardians from NGOs. ... We apologize for any misunderstanding," recounts Vanity Fair.
Her lawyer also requested that the magazine remove the original paragraph from the online story and add corrections both online and in print.
Instead, Vanity Fair reviewed the transcript and audio of Peretz's interview and is with Peretz.
No statement has come out yet on this from the side of Angelina Jolie.
-ANI