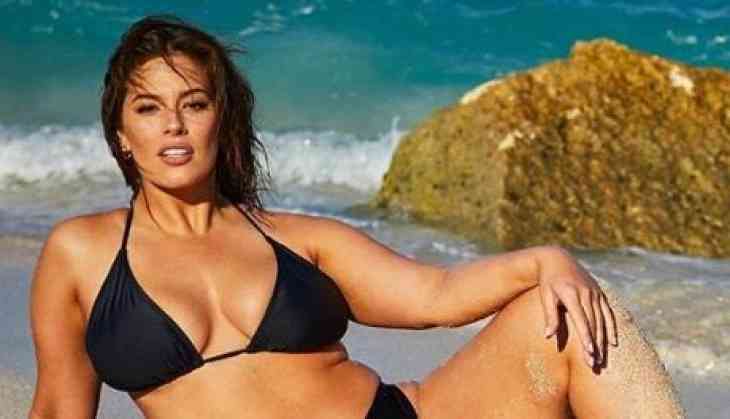 Plus-size model Ashley Graham shared a sexy picture in bikini on Instagram. The 30-year-old dressed in white and made fans jealous with her enviable and pleasing backdrop.

'Another day, another bikini,' she captioned the happy shot.

Ashley stunned in a white two-piece set from her collection with Swimsuits For All.

The triangular bikini and matching bottoms which retail for $58, showed her cleavage and toned physique.

She added a wet T-shirt over the top and styled her brunette locks slicked back to complete her sexy look.

Ashley took to her social media accounts to share other bikini photos from her trip.
Also Read: Unedited! Ashley Graham latest campaign for ‪Swimsuits For All features sexy paparazzi photos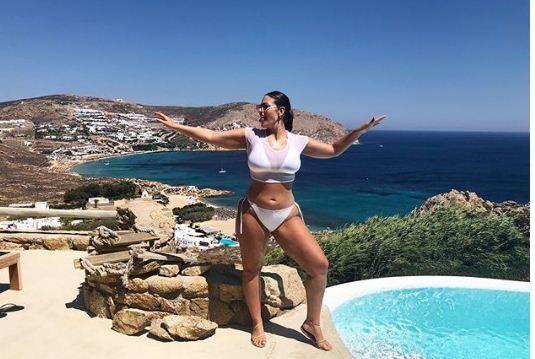 A lot of friends praised her such as, 'You are so beautiful. I wish I had your confidence. Rock on!' and 'I wish my swimsuit pics would come out this hot!'

During an interview with Harpers Bazaar she said, 'That was a really low point in my life. I moved to New York at 17 and started being reckless. People think of me as a good girl but I had a bad streak.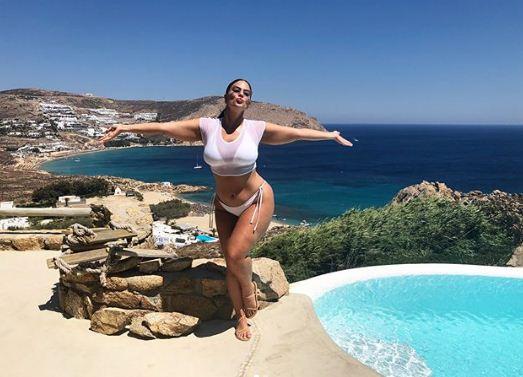 'I was doing drugs, I was having sex with the wrong men, I was eating all the wrong food, I wasn't working out and I wasn't taking care of myself spiritually.

'That, over the course of a year or two, will have an effect on you. I gained 25 pounds; I was a US size 18. Agents were telling me my career was over.'
Also Read: 'Curvy' model Ashley Graham shows off sexy curves during swimsuit photo shoot