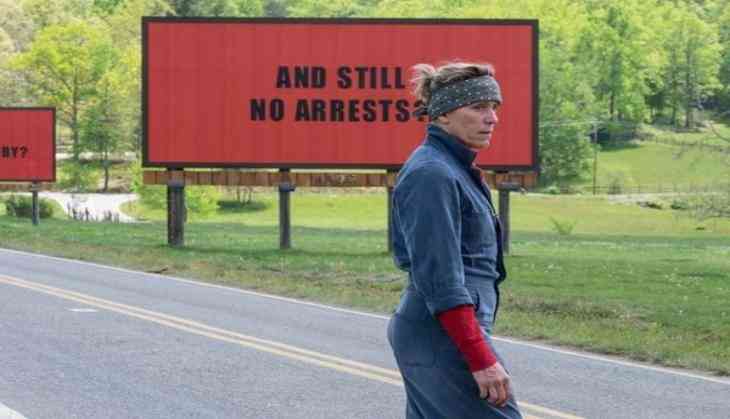 Martin McDonagh's 'Three Billboards outside Ebbing, Missouri' continued its golden run in this year's award season as the movie clinched three awards, including Film of the Year, at London Film Critics' Circle awards.
Along with the film of the year prize, the dark comedy claimed actress of the year (Frances McDormand) and scriptwriter of the year (Martin McDonagh), according to the Hollywood Reporter.
Timothee Chalamet was named actor of the year for 'Call Me by Your Name', Sean Baker won director of the year award for 'The Florida Project'.
Christopher Nolan's war epic 'Dunkirk' was named as the British/Irish film of the year.
In the British/Irish actress of the year category, Sally Hawkins won for 'The Shape of Water', while Daniel Kaluuya claimed the best Britsh/Irish actor of the year prize for 'Get Out'.
Hugh Grant was named the best supporting actor for 'Paddington 2', while 'Phantom Thread's Lesley Manville won the best-supporting actress award.
Meanwhile, Kate Winslet was presented with the Dilys Powell Award for excellence in film, which was given to her by her 'Holiday' co-star Jude Law.
--ANI