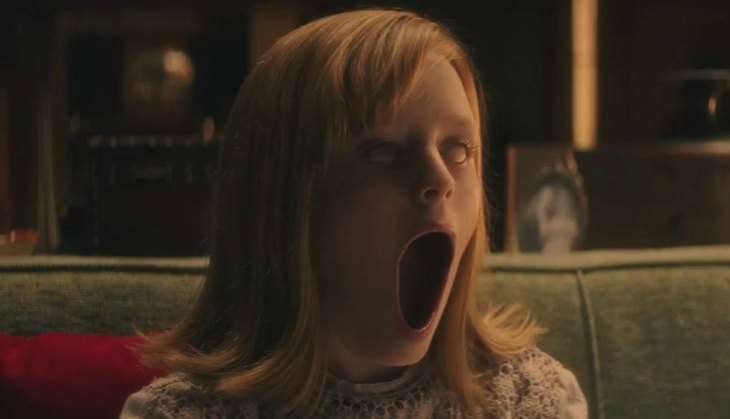 The sequel of Ouija (2014), Ouija: Origin of Evil looks like it is nothing like its predecessor. Also, starring as ghost supreme is the spirit world's most awful phantom.
The star cast includes Lulu Wilson, Twilight's Elizabeth Reaser, Henry Thomas, Kate Siegal, Alexis Zall and Annalise Basso.
The story's basic horror stuff: people try to contact the dead using an Ouija board and then everything comes tumbling down. Including an evil spirit who likes to walk upside down on walls and has white mist for eyes. AARGH.
The one possessed is a young girl, Doris, who has enough creeps to make The Rings' Samara look like a simpleton.
The film is directed by Mike Flanagan and releases worldwide on 21 October.