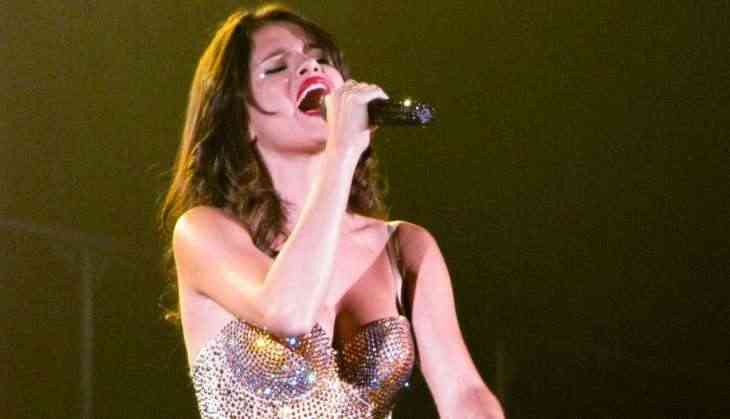 Selena Gomez teases new song 'Fetish' with new video
Selena Gomez fans, Rejoice! The pop sensation is all set to come up with her new music and it is going to make everyone go insane.
The 24-year-old singer took to Twitter and posted a short video clip of her upcoming song.
She captioned the video, "Fetish. Thursday."
Fetish. Thursday. pic.twitter.com/ddTsZSI2jJ

— Selena Gomez (@selenagomez) July 11, 2017
It means her new song will be coming out on Thursday, July 13. The teaser focuses solely on Gomez's highly glossed lips as she sings, "Take it or leave it, Baby, take it or leave it. But I know you won't leave it. 'Cause I know that you need it uh look in the mirror. When I look in the mirror, Baby, I see it clearer. Why you want to be nearer."
The 'Same old Love' hitmaker has been sharing photos of the music video including a behind-the-scenes photo beside a broken glass that was filled with a red beverage and strawberries as well as sitting on the floor of a hallway in what appears to be a family home.
She also revealed the official cover art of the song on July 7. The lyrics of the song give us those same, dark vibes as 'Bad Liar'.
The 'Bad Liar' hitmaker's last album, 'Revival' was released in 2015.
-ANI