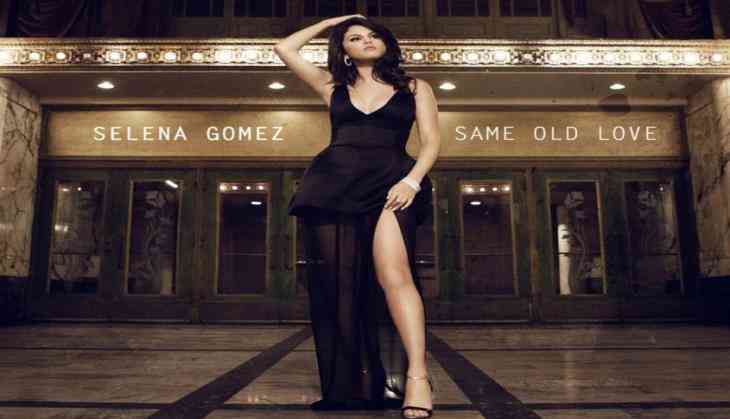 Selena Gomez has started work on her upcoming Woody Allen movie, hours after she revealed she underwent a kidney transplant earlier this summer.
Gomez was spotted on the New York City set of the film, reported Entertainment Weekly.
Details have yet to emerge about the plot of the untitled film (though it's rumoured to involve a coming-of-age love story). Gomez's casual outfit of T-shirt and jeans did not offer many clues about her role.
The 25-year-old star will share the screen with a cast that includes Jude Law, Diego Luna, Liev Schreiber, Timothee Chalamet, and Elle Fanning.
Earlier, Gomez took to Instagram yesterday to reveal that she recently had a kidney transplant, due to complications from the autoimmune disease lupus.
This is what Selena Gomez shared about her kidney transplant and close friend Francia, "I'm very aware some of my fans had noticed I was laying low for part of the summer and questioning why I wasn't promoting my new music, which I was extremely proud of. So I found out I needed to get a kidney transplant due to my Lupus and was recovering. It was what I needed to do for my overall health. I honestly look forward to sharing with you, soon my journey through these past several months as I have always wanted to do with you. Until then I want to publicly thank my family and incredible team of doctors for everything they have done for me prior to and post-surgery. And finally, there aren't words to describe how I can possibly thank my beautiful friend Francia Raisa. She gave me the ultimate gift and sacrifice by donating her kidney to me. I am incredibly blessed. I love you so much sis. Lupus continues to be very misunderstood but progress is being made. For more information regarding Lupus please go to the Lupus Research Alliance website: www.lupusresearch.org/ -by grace through faith"
Francia also took it to Instagram and shared how she felt about this incident, "I am beyond grateful that God would trust me with something that not only saved a life, but changed mine in the process. This was part of our story, and we will share it soon, but what is important now is that this is not the only story.
For more information regarding Lupus, please go to the Lupus Research Alliance website: www.lupusresearch.org -- Love you sis, so glad we're on this journey together. ❤️ xx"