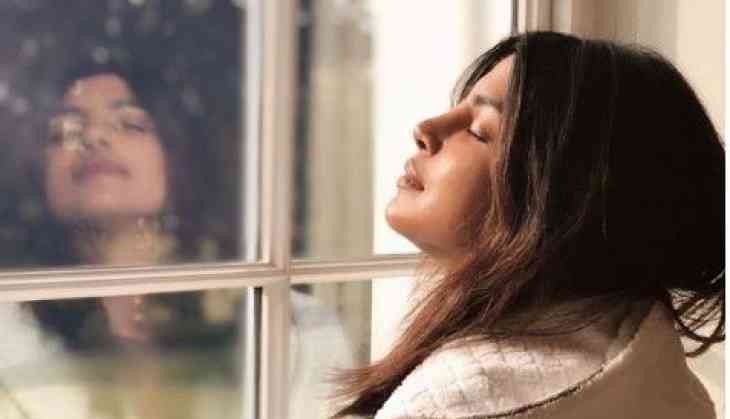 Bollywood actress Priyanka Chopra has arrived in UK for her close friend Meghan Markle's wedding to Prince Harry. She is still waiting for her outfit for the wedding.

The actress arrived in Britain for the royal affair, she is enjoying with her friends in Britain. She posted a picture on Instagramm with a bunch of friends and captioned it: "Pre Wedding SHEnanigans! 12:10AM the morning of...and still waiting for the dress!"
Also Read: Meghan Markle's 'Suits' co-stars land in London ahead of royal wedding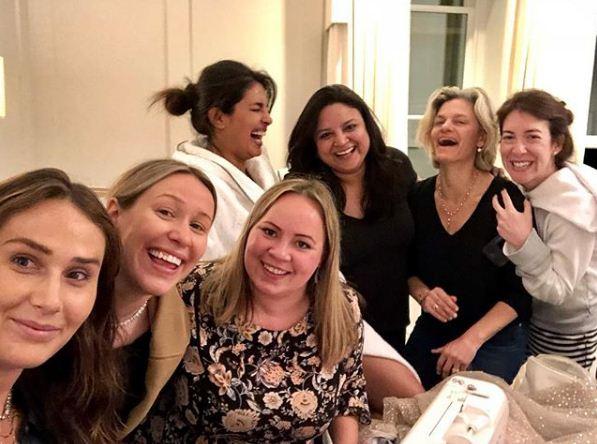 The 34-year-old actress and has friends were captured enjoying a hearty laugh as they smiled for the camera.

She arrived in England earlier today and posted a picture of herself, soaking in the "UK sun".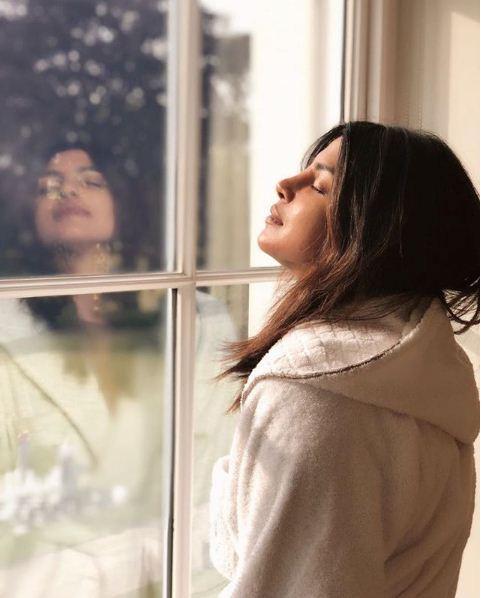 Although, Priyanka didn't disclose any details regarding her attire for the royal wedding. However, People Style reports that did admit on celebrity talk show Watch What Happens Live with Andy Cohen, that she has to wear a hat with her dress and is worried about it.

According to People Style, Priyanka said on the show, Style"I haven't even been fitted yet. I have an idea [what it's going to be]. I'm more stressed out about a small hat. How do those things stay [on]? I have to wear a hat at this thing I'm going to soon and a friend of my recommended a fascinator and I didn't know what that meant. So I Googled, 'What is the meaning of a fascinator?' Apparently it's one of those small little hats that fits your head."

Meghan Markle and Prince Harry will get married on May 19 at St George's Chapel, Windsor Castle.
Also Read: See sultry pics of Bride-to-be Meghan Markle a month before her divorce from husband Trevor Engelson