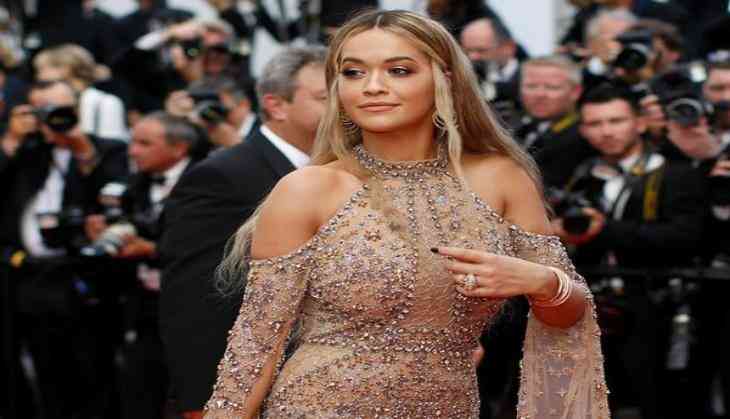 The Kosovo-born singer, Rita Ora, has been tapped to host the 24th annual MTV Europe Music Awards (EMAs) in London, Viacom and MTV announced 27 September.
While talking to The Hollywood Reporter, Ora said, "I'm so excited to be hosting this year's MTV EMAs in my hometown. I still remember how much fun my first EMAs was in Frankfurt in 2012, when I performed 'RIP.' I can't wait to get back on the stage to host and perform. Worlds will collide on this global stage come Nov. 12, so get ready."
She also shared that it is huge that EMAs are returning to London, for the first time since its inaugural edition.
"It's huge. To have it at Wembley, such an iconic venue with so much history, it is going to be a great night," noted the 'RIP' hit-maker.
When asked if she expects politics or world affairs to play a role during the show, she said, after various terror attacks in London this year, it is time to give people some entertainment and relief.
She added, "We just really want to focus on what the show is about, which is MTV Europe Music Awards. We plan to bring a form of spirit and hope into a music awards show, especially being in London. There are a lot of things that have happened this year, and it's really important to just be proud of where you are from."
The singer also said that fans could expect a lot of "inappropriate jokes" during the star-studded ceremony.
The 26-year-old singer is a former coach on 'The Voice UK' and 'The X Factor' and has been the main judge and host of 'America's Next Top Model' this year.
While talking about Rita Ora, being the host this year, Bruce Gillmer, head of music and music talent, Global Entertainment Group, Viacom, said, "Rita is a multi-talented star who's been an MTV core artist for over half of a decade. She's the perfect hometown hero to lead the 2017 MTV EMAs, which promises to be the year's ultimate global music celebration."
-ANI