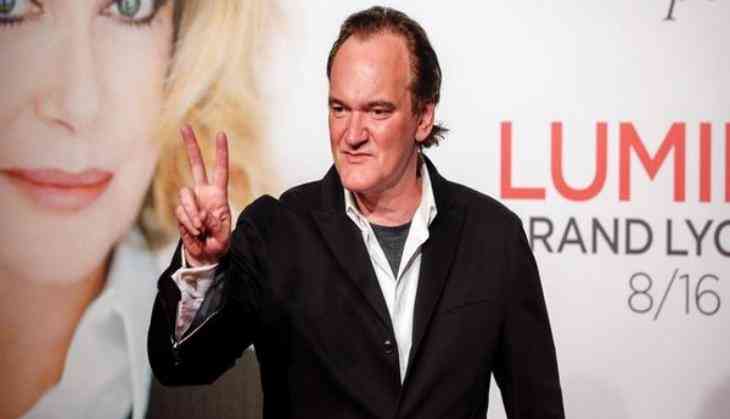 Quentin Tarantino prepping for new movie about Manson murders
The master of revenge cinema is all set to tackle the story of one of the most notorious killers ever.
According to The Hollywood Reporter, Quentin Tarantino is quietly starting to put together his latest project and is talking to A-list actors for what is promising to be a unique take on the Manson Family murders.
The project, whose title is unknown, was written by Tarantino, who would also direct.
Harvey and Bob Weinstein, who has produced and executive produced the previous Tarantino films, are involved.
WME is said to be in the early stages of shopping the project to studios to co-finance and co-distribute the venture.
The move apes the way Tarantino and the Weinsteins made the filmmaker's 2009 movie 'Inglourious Basterds', which had Universal Studios as a financial and distributing partner.
The director is putting the finishing touches on the script and that Brad Pitt, who worked with the filmmaker on Basterds, and Jennifer Lawrence have been approached.
Studios could receive the package after Labor Day, according to one source.
Script details are fuzzy but one of the stories centres on Sharon Tate, the actress and wife of director Roman Polanski who was murdered by Manson and his followers in 1969.
Manson had ordered a group of his followers to attack the inhabitants of a house in the Benedict Canyon part of Los Angeles, believing it was owned by a record producer who earlier had rejected him.
Over the course of several hours on the night of August 8, the four followers, using guns and knives, brutally killed Tate, who was eight months pregnant, and four other occupants.
In 1971, Manson and certain members of his crew were sentenced to life imprisonment for these and several other murders committed that summer. The movie is eyeing to start shooting in 2018.
-ANI