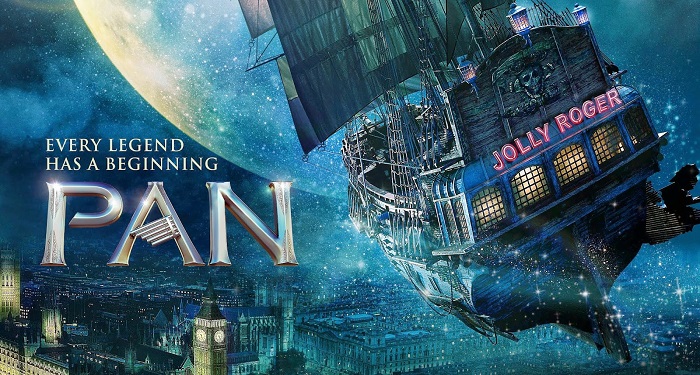 Joe Wright\'s imagination of Pan\'s origins tries to pack in too much, and fails to captivate
Except for Levi Miller as Pan, there\'s nothing magical about this tale
Another children\'s film soaked in fantasy but doesn\'t throw up enough originality
Joe Wright, the director of Pan, is one of my favourite British filmmakers. He infused much grace into Pride And Prejudice, poignancy and epic-ness into Atonement (who can forget that single tracking shot of the war?), funk and quirk into Hanna, eccentricity into The Soloist, and a whole lot of elegance into Anna Karenina.
His ambitious invention of Peter Pan's origins in his latest, however, is a fairytale - not in the conventional sense of the term, but just a fantasy tale about original fairies. And about a child born out of their union with humans. And about pirates, and tribals, and Neverland - a floating island that exists directly above World war-torn London. Even the island is divided into pirates and tribals, with fairies and mermaids somewhere in the mix.and I'm tired of turning the pages of this book already.
That's a whole lot of fantasy right there for you, children, but it's nothing whose bits (of this whole) you haven't seen before. This is Wright's 'Hugo' in a way, where he attempts to tap the child in us through his reconstruction of nostalgia. Unfortunately, his effort reminds children that even dreams can be formulaic. Pan (Levi Miller) is an orphan, and Blackbeard (Hugh Jackman; having a ball) is the evil villain who runs child labour camps and kills fairies. Kids, are you still around?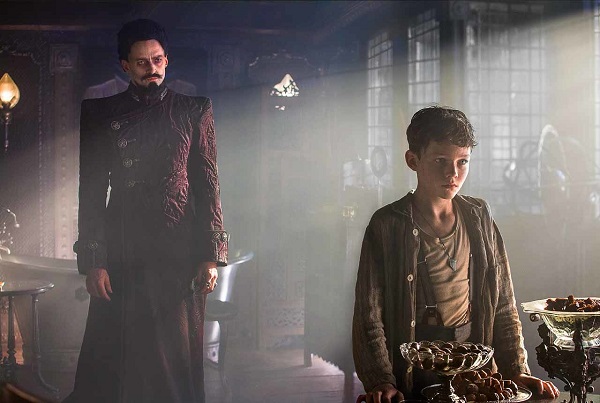 In fact, much like most superhero origin stories (Clarke Kent and Lex Luthor, Spiderman and New Goblin), the traditional villain Hook (Garrett Hedlund) is actually Pan's friend and partner-in-rescue. That's right - Hook was once a good guy too, an incorrigible flirt with both his hands in tact. Does this mean that film critics and filmmakers were once friends and childhood buddies who grew up together before they chose different destinies? This can be a bit disillusioning for '90s folks like me, who're already struggling to get Michael Jackson's Peter-Pan-immortality claims out of their heads.
It's hard not to miss a lot of sub-textual clues in this labyrinth-ish universe: Pan's mother is a warrior named Mary, and he is the chosen one who must learn how to fly to prove his identity. I'm not sure the water-into-wine trick would've gone down smoothly with Wright's PG-13 imagination. Rooney Mara, as tribal princess Tiger Lily, is attractive - but her entire kingdom, which Pan and Hook stumble upon while escaping the pirates, looks like more of an amateur costume ball. It's also perhaps Wright's intention to remind us that kiddie tales don't warranty adult criticism - by the manner he portrays tribal deaths as happy explosions of 'gulaal' colours, and with his utterly VFX-drenched battle sequences.
Also, the storytelling is designed to the point of being lazy, which could even turn kids away. When they want to portray a visually rich backstory, water and rivers are conveniently given the power to store memories - and everything is narrated to us in grave detail. These portions feel like 'Lady In The Water' on pixie dust. If not for Levi Miller's sincere eyes, and his genuine belief in what he is doing, Pan would be panned far more for being a generic dream in today's envelope-pushing cinematic landscape.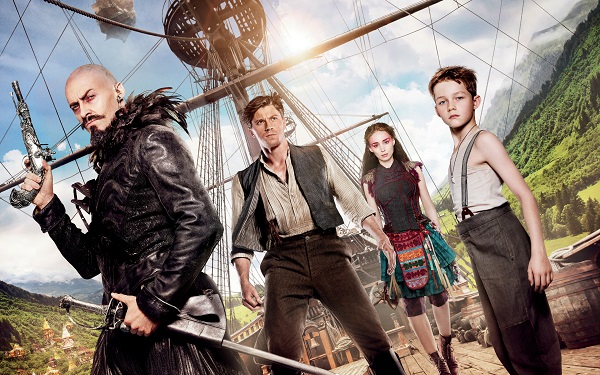 Through this adventure, I lose count of the number of times something miraculous happens when Peter's about to be killed. Even if these characters are immortal and infallible (because let's be honest - we know they won't die), it's up to the filmmakers to deceive us for a few moments and convince us of their temporary vulnerability and humanness. But here, it reaches a point when you really aren't surprised anymore that the boy escapes, and that Blackbeard is all bark and no bite. The sense of wonder is lost. And even magic becomes predictable. And despite the innumerable set pieces, that's where Pan fails to sparkle.