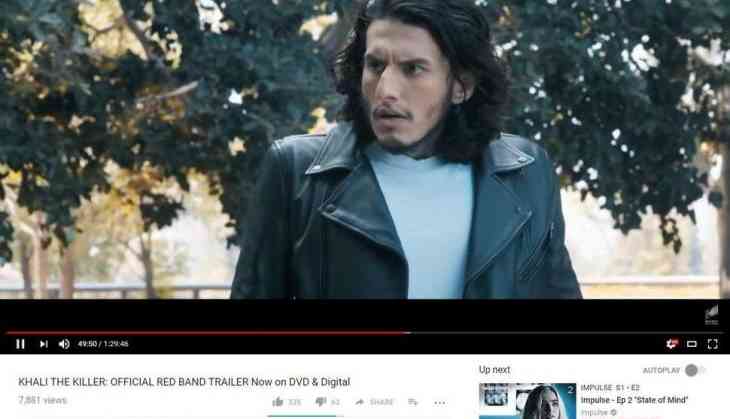 Sony Pictures accidentally uploaded an entire film Khali the Killer on YouTube instead of its red-band trailer.

According to the Hollywood Reporter, the production house uploaded the 89 minutes and 46 seconds movie on July 3 on its YouTube channel.

The goof-up was first spotted by entertainment news website CBR.com, and the movie was live for eight hours before it was taken down from YouTube.
Hahahahahah Sony tried to put up a new trailer for "Khali The Killer" but accidentally uploaded the entire movie hahahahahahahaha im watchin it pic.twitter.com/IA2mOfElIQ

— Rocco Botte (@rocco_botte) July 3, 2018
Khali The Killer was a good movie thanks Sony

— hippy (@HoustonedHippy) July 3, 2018
Sony Execs - "We haven't had a controversy in so long!!"
Khali the Killer Marketing Team - "Hold my beer."
**promptly uploads the full movie instead of the trailer**

— Riley Bursh (@Riley_Bursh) July 3, 2018
In those eight hours it did invite some attention from YouTube users, but in the midst of all this, the film got an exposure of a different kind. Plenty of Twitter users found the goof-up hilarious:

For those who missed this once-in-a-lifetime opportunity, the film is currently available on rent or digital purchase.

Khali the Killer is written and directed by Jon Matthews. It stars Richard Cabral who plays the lead role of a hitman whose final job goes sideways when he happens to develop empathy towards the intended victims.

In November last year, the production house had launched the film on DVD.
Also Read: Former WWE diva Nikki Bella finds perfect dress for wedding to John Cena