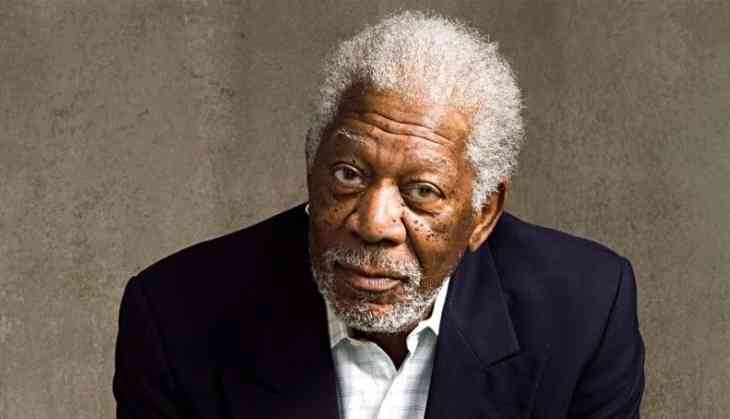 Morgan Freeman received a career tribute at Deauville Film Festival on Friday, in his first festival appearance after accusation of inappropriate behaviour earlier this year.
The 81-year old actor was greeted in Deauville by a large group of fans and was introduced on stage by prominent French actor Vincent Lindon, reported Variety.
Lindon delivered an emotional homage to Freeman, praising and appreciating him for making the way for other African American actors by playing various non-stereotypical roles at a time when the African- American actors were only cast to play Black characters.
"Almost all the characters he's played on screen could have been played by white folks, wasps or rednecks like Charlton Heston, Ronald Reagan, John Wayne or your dear friend Clint Eastwood," said Lindon.
Lindon also added that Freeman's flawless career choices have made him a grand actor and concluded his speech by playing the song 'Morgane de toi' (In love with you) by popular French singer Renaud.
The honour included a montage of clips from Freeman's movies, including 1980's 'Brubaker', Clint Eastwood's 'Unforgiven', 'Million Dollar Baby' and 'Invictus' and Christopher Nolan's 'The Dark Knight'.
The Oscar-winning actor was also honoured by the city of Deauville with a dedicated cabin on the Normandie beach.
Earlier this year, Freeman had issued an apology in response to the sexual allegations against him reported by CNN saying that that "Anyone who knows me or has worked with me knows I am not someone who would intentionally offend or knowingly make anyone feel uneasy."
At the festival, the actor denied answering any questions about the charges during his press conference and other interviews he gave.
Freeman will star in Nick Cassavetes's 'The Manuscript' and Raja Gosnell's 'Cold Warriors'.
The 44th edition of Deauville festival will wrap up on Saturday with the screening of Chris Weitz's ' 'Operation Finale'.
(ANI)