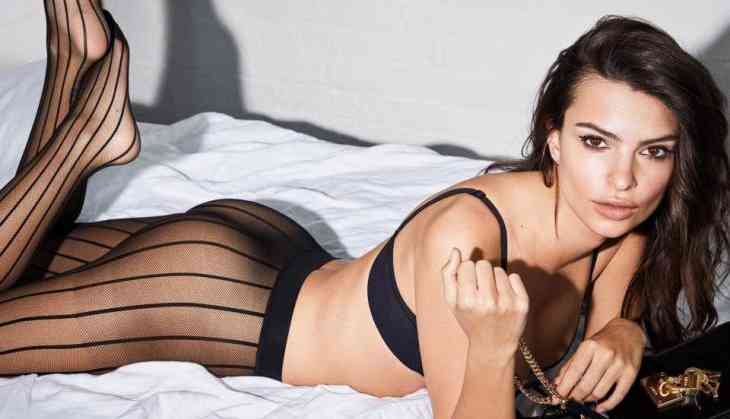 Model Emily Ratajkowski stripped to her undies and played a sexy secretary in DKNY's new lingerie campaign.
The Gone Girl star modeled for a latest sizzling photoshoot and transformed into a secretary.
In one photo, she wore a pair of sheer stripey tights and a black bra.
Pushing paperwork was far from her mind as the contents of her red handbag were strewn around her and her brunette tresses were swept to one side.
Also Read: Emily Ratajkowski covers breast and flashes huge wedding ring in thong bikini
In another image, she kneels on a black leather couch and wears an intricate lace ensemble.
For another photo, Emily changes into white knickers and a brassiere and lies across a grey velvet chair as she shows off her impressive abs.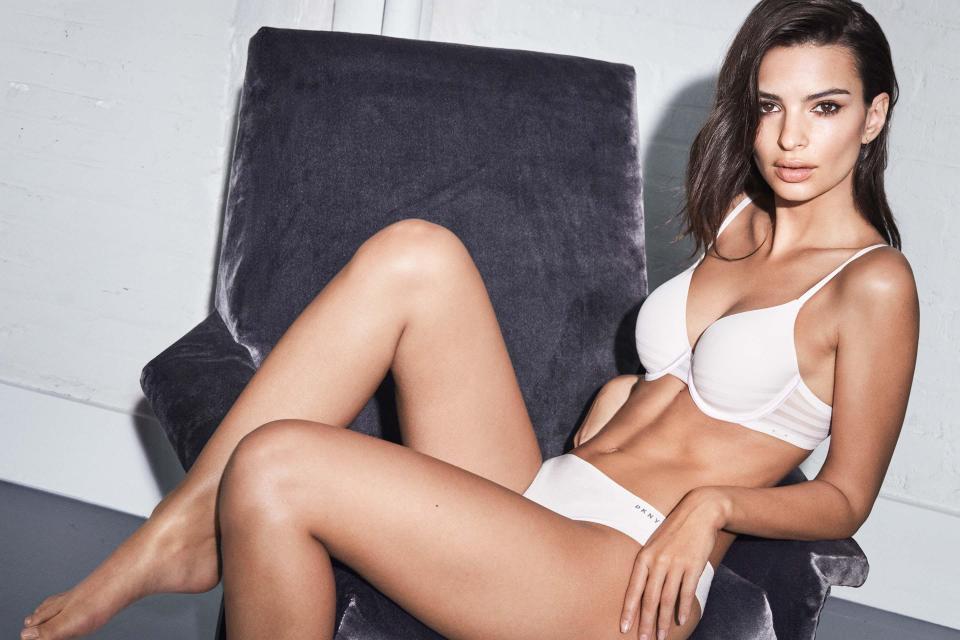 Her roleplay comes after she thrilled fans by posing in a red thong swimsuit in a series of sexy Instagram snaps.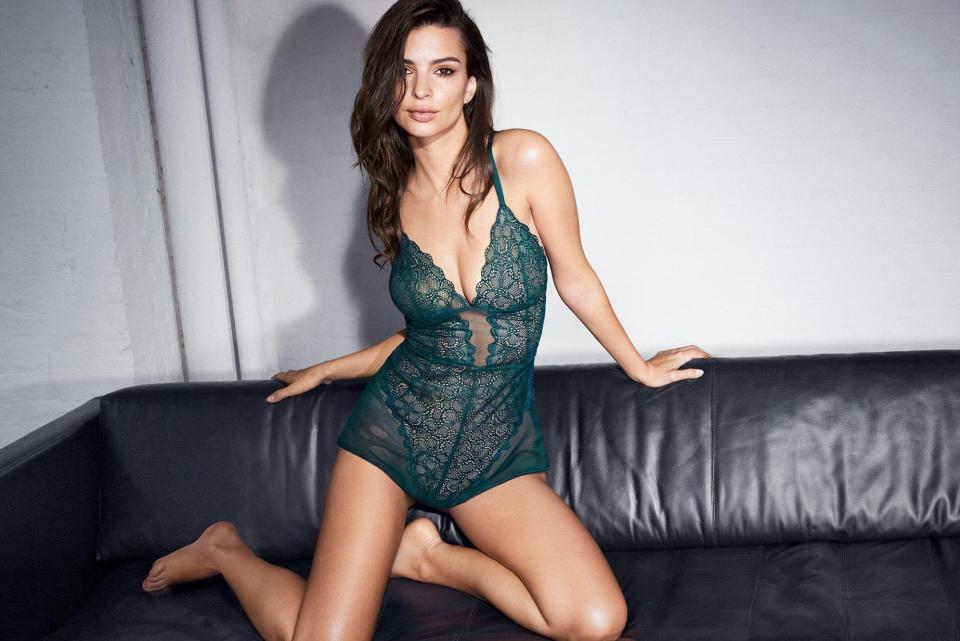 The sexy star, 27, revealed a full view of her curves to her 18million fans in the gorgeous images on the social networking site.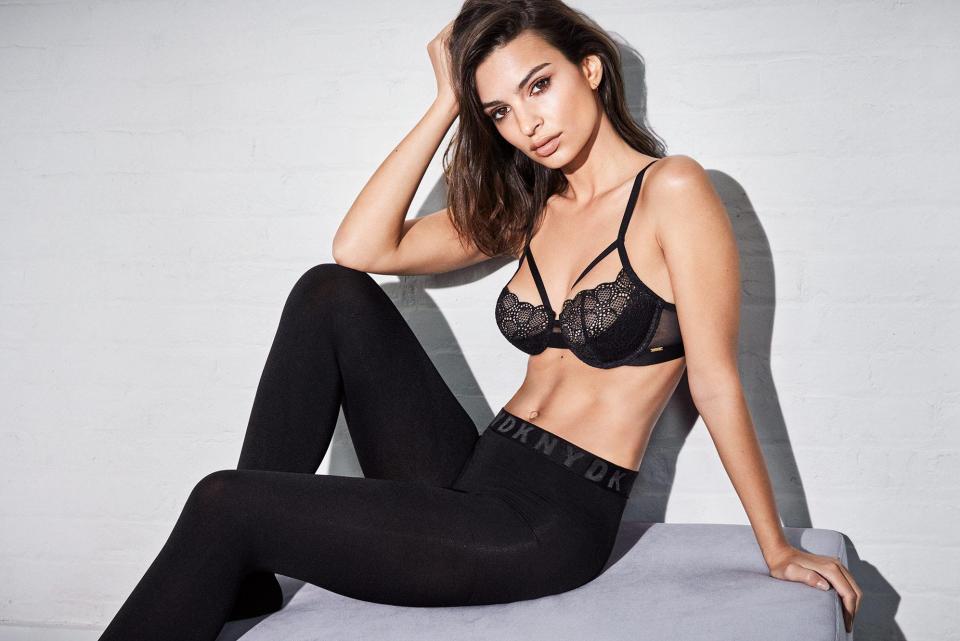 She captioned the image: "You can take the girl out of Leucadia but..."
And her followers - of which she has almost 19 million - seemed to like the clip.
One wrote: "So gorgeous" as another said: "In love."
Also Read: Fast and the Furious star Paul Walker's mom reveals details about the day he died