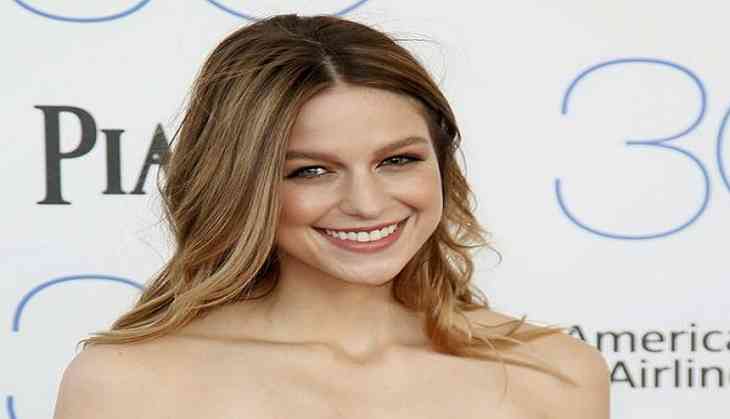 'Supergirl' star Melissa Benoist has finally responded to the sexual allegations made against show-runner Andrew Kreisberg.
The 29-year-old actress has called out Hollywood to change "the norm" after series show-runner Kreisberg was accused of sexual harassment by multiple women.
The star released a statement on Twitter calling for safe workplaces and for harassers to be held accountable.
"I am a woman who leads a show that supports equality and feminism, empowerment, and fighting for what is right. Sadly, the show and my career are part of an industry that doesn't always mirror these sentiments," wrote Benoist.
November 13, 2017
The statement added, "When people commit crimes or harass others they should always be held accountable, no matter what industry they work in or how much power they wield. So this week, I'll head back to Supergirl even more committed to being a part of changing the norm by listening when people speak up, and refusing to accept an environment that is anything less than a safe, respectful and collaborative space."
Benoist noted that this isn't uncommon in the industry, which is "heartbreaking" and makes her "feel helpless." But she's still hopeful she can effect change.
"I know I'm not the only one who feels this way.But I'm an optimist. I believe lasting change is possible, and when people are mistreated, they should have a safe forum to speak their truth and always be heard," the actress continued.
Benoist's co-star Chyler Leigh also weighed in with a post on Instagram.
In her post, she quoted Maya Angelou, "Each time a woman stands up for herself, without know it possibly, without claiming it, she stands up for all women. Let's stand up Ladies. Lets stand up FOR each other. Let's stand up WITH each other. Let's #createchange together #sheroes."
Kreisberg, who also is exec producer on CW shows 'Arrow,' 'The Flash' and DC's 'Legends of Tomorrow,' is alleged by 19 people to have asked for massages from female staff members, made continuous sexual comments, and created an extremely uncomfortable work environment, particularly for female staffers.
A male colleague substantiated such claims, saying Kreisberg's sets were 'an environment in which women, assistants, writers, executives, directors, were all evaluated based on their bodies, not on their work.
-ANI