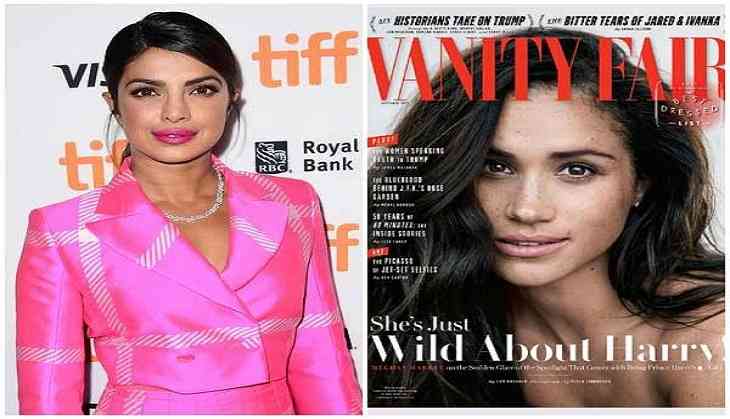 Priyanka Chopra and Meghan Markle (ANI)
"A woman is not just a plus one," says global star Priyanka Chopra while giving her opinion on friend Meghan Markle's recent interview in Vanity Fair.
PeeCee said the cover story should have focused more on the ' Suits' star many achievements, rather than her relationship with Prince Harry.
"I don't if I will get into trouble for this, but I have an opinion," Priyanka told ET Online. "I mean, she's on the cover of Vanity Fair. It would have been nice to write about her not just her boyfriend. I'm just saying. I mean, she's an actor, she's an activist, she's a philanthropist. I mean, she does so much more."
The ' Baywatch' star said that she found the move a 'little sexist.'
"It's just a little sexist," she continued. "Look, I'm a feminist and I love boys, okay. The only thing I'm saying is that there needs to be a certain sense of equality where a woman is not just a plus one, you know. It's nice to be your own identity too."
The Vanity Fair article dedicated much of its space to Markle's relationship with Prince Harry. Probing about their relationship, Markle responded: "We're a couple. We're in love."
-ANI