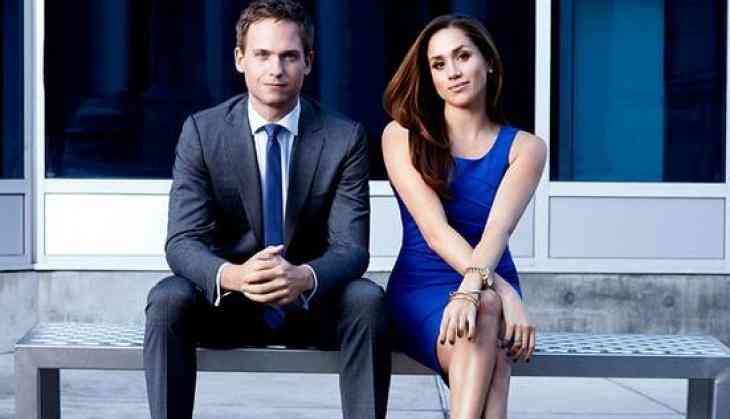 A few days are left for the royal wedding and Meghan Markle has bid final goodbye to USA Network's "Suits". The season 7 finale was telecasted on Wednesday.

A special tow-hour finale was shown, Markle's character, Rachel Zane, married her longtime love Mike Ross (Patrick J. Adams). The episode was last for Meghan and Adams both, there characters were written out of the legal drama and they got a chance to move to Seattle to run a firm that specializes in class action cases against Fortune 500 companies.

Rachel told Mike in the finale about moving from New York to Seattle, "If we're ever going to do something like this in our lives, now's the time."
Meghan Markle and Prince Harry's royal nupitals is on May 19 and the actress has planned to retire from acting altogether, will focus on her humanitarian work and will take up new duties as a member of the British royal family.
Also Read: Here's how you can watch Prince Harry and Meghan Markle's royal wedding on television
Rachel's wedding attire was quite different as she wore a white dress with a low back and showed off her shoulders.

She walked down the aisle as John Legend's "All of You" played.

Rachel told Mike in her vows, "You're the husband I've always wanted and I can't wait to begin our adventure together."

Mike tells Rachel, "From the second I met you, I knew I wanted to be here with you some day -- walking down the aisle arm in arm."

Meghan's acting days have already ended but her relationship with Prince Harry will soon start as the Lifetime movie has planned to make a movie "Harry & Meghan: A Royal Romance", the trailer for the movie was launched a few weeks ago.

"Suits" is currently in production on its eighth season.
Also Read: Britain's Got Talent star will perform at Prince Harry and Meghan Markle's royal wedding