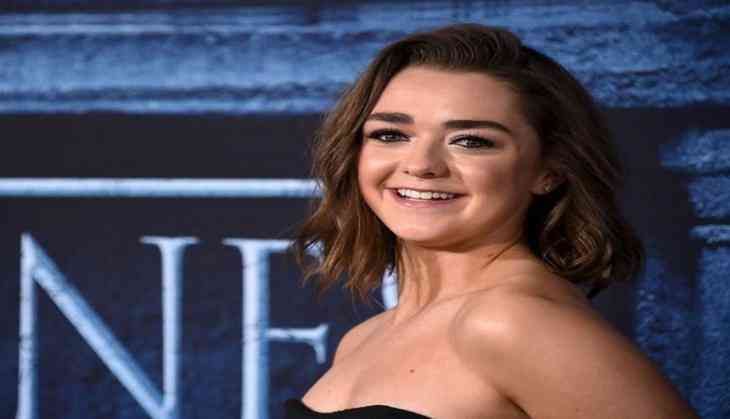 With 'Game of Thrones' drawing to a close, actress Maisie Williams has admitted that she worries about landing 'sexualised' roles because of her looks.
The 20-year-old raised her concern about what the future will hold and how the way she looks will affect the roles she lands.
In an interview with The Irish Times, the actress - who plays Arya Stark on 'GoT' said, "It's only now I'm starting to realise the characters that are available to me because of the way I look and the characters that aren't available to me", reported Metro.co.uk.
"It's a very shallow industry. And I don't look like someone who is cast in roles that are, well, sexualized", she added.
She added: "Don't get me wrong. I'm completely in awe of Hollywood's leading ladies. I love looking at those totally jaw-droppingly beautiful women. But I think it's sad that you only get to see one type of beautiful on screen".
Since she debuted on the show in 2011, Maisie starred in side projects including a stint on 'Doctor Who' and she played a homeless teen in 'The Book of Love', while she's set to star in horror flick 'The New Mutants'.
--ANI