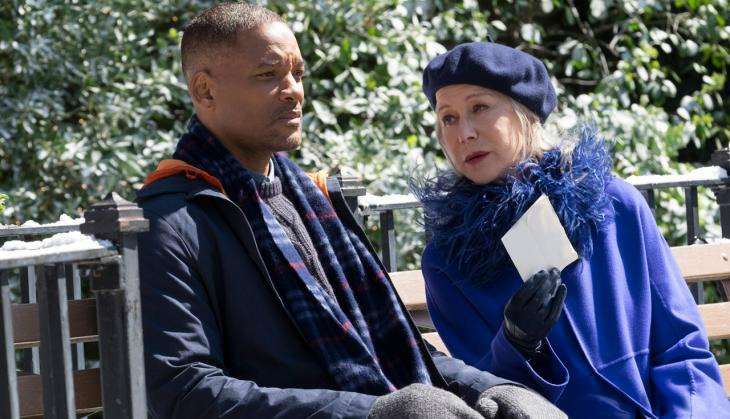 A father grappling with the loss of his daughter and failing, that's the crux of Collateral Beauty.
The first trailer of the film is basically a reminder that when Will Smith cries, we all cry. Will's character lives in New York, is a successful advertising executive by profession, and thoroughly unable to deal with his daughter's demise. Till Time, Love and Death, pay him a visit.
Sounds strange, we know. But to see it on screen, especially when its Keira Knightly and Helen Mirren we're talking about, is truly beautiful collateral. Will is helped by his three supernatural visitors and his friends and family, to live again. Which makes it a perfect film to watch for basically all of humanity.
The star cast includes Kate Winslet, Edward Norton, Michael Pena, Naomie Harris and Jacob Latimore.
Directed by David Frankel, the film releases arrives on 16 December, 2016.
Watch: