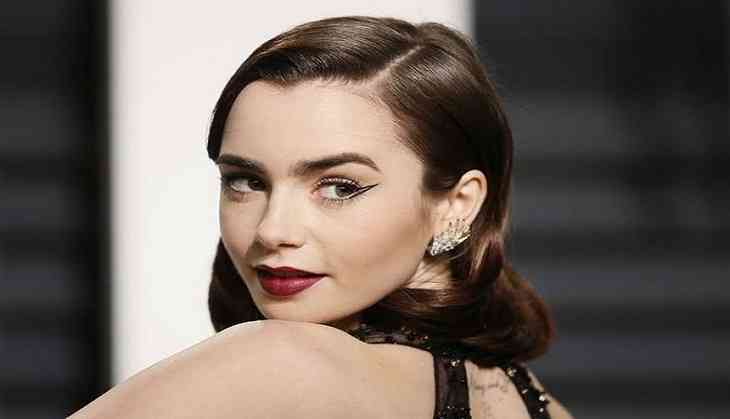 Actress Lily Collins is coming with her new movie 'To The Bone' on Netflix and follows the story of teenager named Ellen, who is fighting to recover from an eating disorder, which Lily herself has firsthand experience.
In a recent interview with Shape Magazine, Collins has opened up about what it was like to relive her past while telling Ellen's story.
According to E! Online, the 'Okja' star shared, "Although I was in recovery for several years before the movie, preparing for the film allowed me to gather facts about eating disorders from professionals. It was a new form of recovery for me. I got to experience it as my character, Ellen, but also as Lily."
Adding, "I was terrified that doing the movie would take me backward, but I had to remind myself that they hired me to tell a story, not to be a certain weight. In the end, it was a gift to be able to step back into shoes I had once worn but from a more mature place."
The actress also revealed that she never dreamt that she would ever be posing in a bikini.
She further said, "I used to see healthy as this image of what I thought perfect looked like-the perfect muscle definition, etc. But healthy now is how strong I feel. It's a beautiful change, because if you're strong and confident, it doesn't matter what muscles are showing. Today I love my shape.
My body is the shape it is because it holds my heart."
The 'Mortal Instruments' star shared about her eating disorder, she first shared in her book 'Unfiltered'.
"I did consider that talking about my struggles with an eating disorder would overshadow my accomplishments as an actor, but I also knew this was something I needed to do to move forward as a human and an actress," noted Collins.
Continuing, "I needed to let go. I've always strived to start conversations about taboo subjects with young women. Sharing my story in 'Unfiltered' happened to coincide - not strategically! - with To the Bone, but I've always admired people who are relatable and honest. Having suffered from an eating disorder doesn't define me; I'm not ashamed of my past."
Lily Collins will be next seen in Netflix` 'To The Bone' alongside Keanu Reeves and Lily Taylor.
-ANI