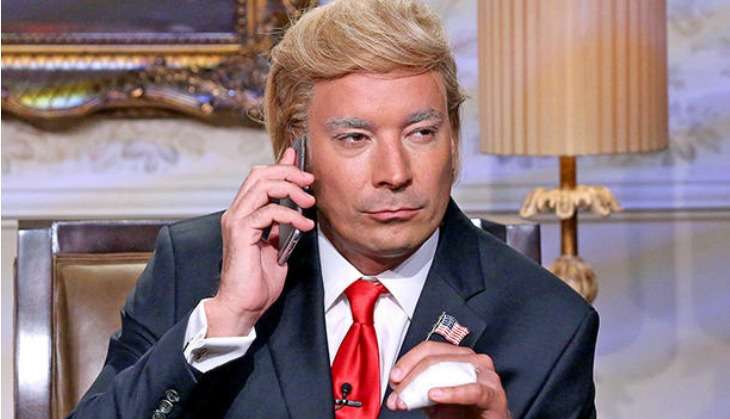 Jimmy Fallon, the host of The Tonight Show, has been picked to host the 74th Annual Awards ceremony.
After the very, very successful co-hosting stint by Tina Fey and Amy Poehler, followed by a largely confusing one by Ricky Gervais, Fallon is excited about 'making the Globes golden again'. A worthy task if there ever was one.
NBC Entertainment chairman Robert Greenblatt spoke about the reasons behind the decision: "We've found the best possible host to make the evening really memorable and that's Jimmy Fallon... The Hollywood Foreign Press Association is thrilled and we're thrilled as well that he wanted to do it this year."
We're thrilled too. But no one's happier than Ricky Gervais.
On being asked whether Fallon with go the snarky-way (like Ricky), Robert said: "I don't think so. It'll be Jimmy... his playful, disarming comedic brilliance makes him the ideal host to enhance and elevate the sense of fun and irreverence."
I'm so excited to be hosting The Golden Globes in January.

— jimmy fallon (@jimmyfallon) August 2, 2016
And I'm really looking forward to spending time with the Hollywood Foreign Press before Donald Trump has them all deported.

— jimmy fallon (@jimmyfallon) August 2, 2016
Let's make the Globes Gold again! Plan your Globes party Jan.8th. You could be part of the show. #GoldenGlobes

— jimmy fallon (@jimmyfallon) August 2, 2016
This isn't Fallon's first gig as an award show host. He previously hosted the Emmy Awards 2010 and the 2005 MTV Movie Awards.
What do we expect? Like in his talk show, and going by the 2010 Emmy's, we expect games and musical performances. The ceremony will be aired on NBC on 8 January 2017.
--With inputs from IANS
--Edited by Blassy Boben