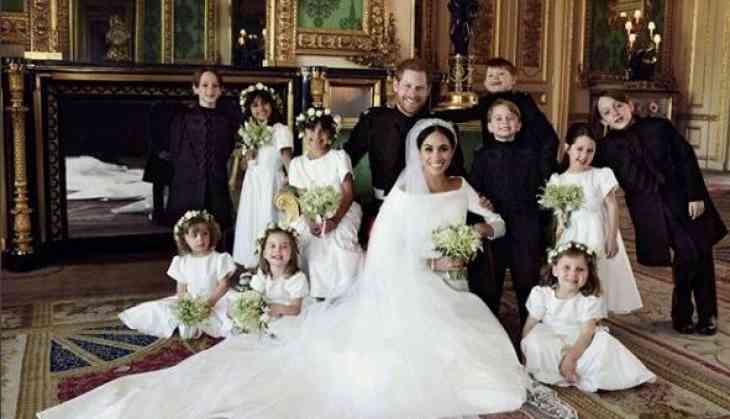 The Kensington Palace has shared three official royal wedding photos of Meghan Markle and Prince Harry.

The Duke and Duchess of Sussex were married on 19 May at St George's Chapel. An estimated 18 million Britons watched the wedding, with around two billion worldwide tuning in.

The first picture, taken by Harper's Bazaar photographer Alexi Lubomirski, shows the royal couple sitting together on stone steps outside Windsor Castle to get a perfect picture. Harry has his arm wrapped round his Meghan, while she rests her arm on his knee. They look absolutely beaming and radiant.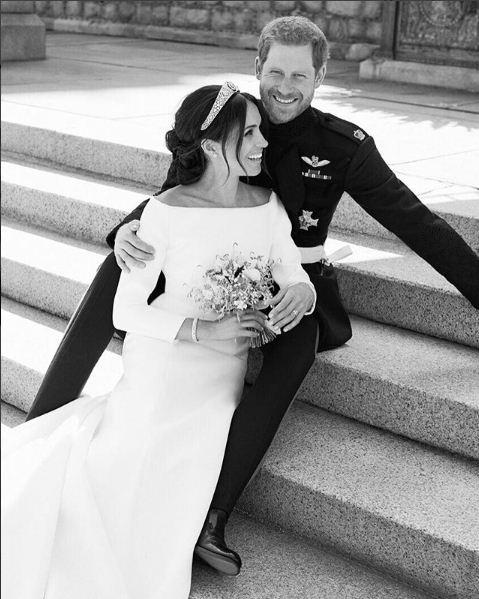 The group images show Harry and Meghan with their bridesmaids and page boys, then another with the royal family and Markle's mother, Doria Ragland.

The happy couple took the opportunity to "thank everyone who took part in the celebrations of their wedding."
Also Read: Prince Harry and Meghan Markle sent royal wedding flowers for hospice patients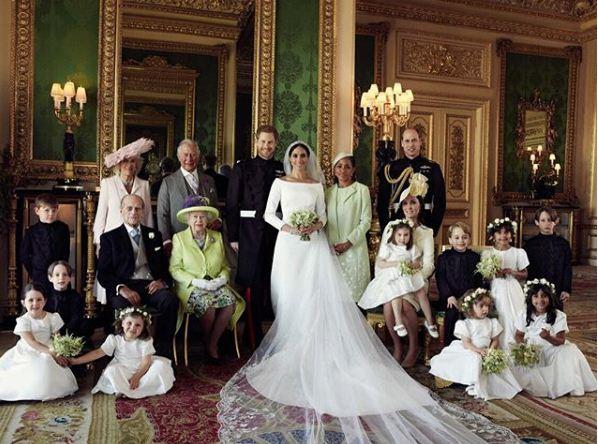 "They feel so lucky to have been able to share their day with all those gathered in Windsor and those who watched on television across the UK, Commonwealth, and around the world," read a statement shared on Kensington Palace social media platforms.

The family portraits were taken in the Green Drawing Room of Windsor Castle, following the carriage procession.
Also Read: Meghan Markle's mom Doria Ragland also wore Stella McCartney dress for the wedding reception