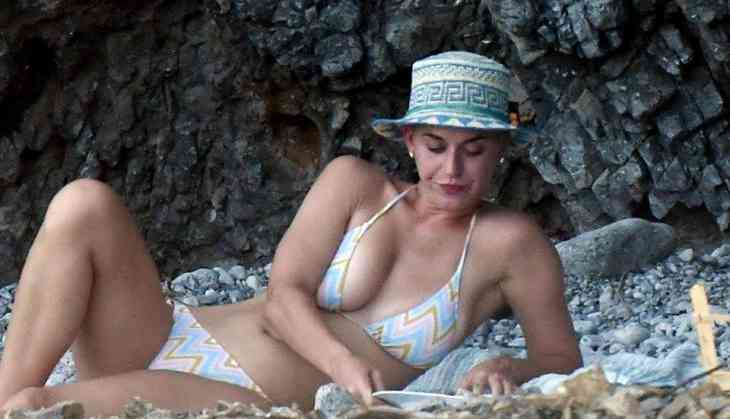 Katy Perry is enjoying her some downtime from her Witness tour on the Spanish island. She took a break from Witness tour to hit the beach in Spain.

Katy wore a taupe bikini and floppy sun hat as she went for a paddle in the Med.

She was also seen lathering up on the sun cream as her fair skin retained its healthy look and she kept hydrated with a small water bottle.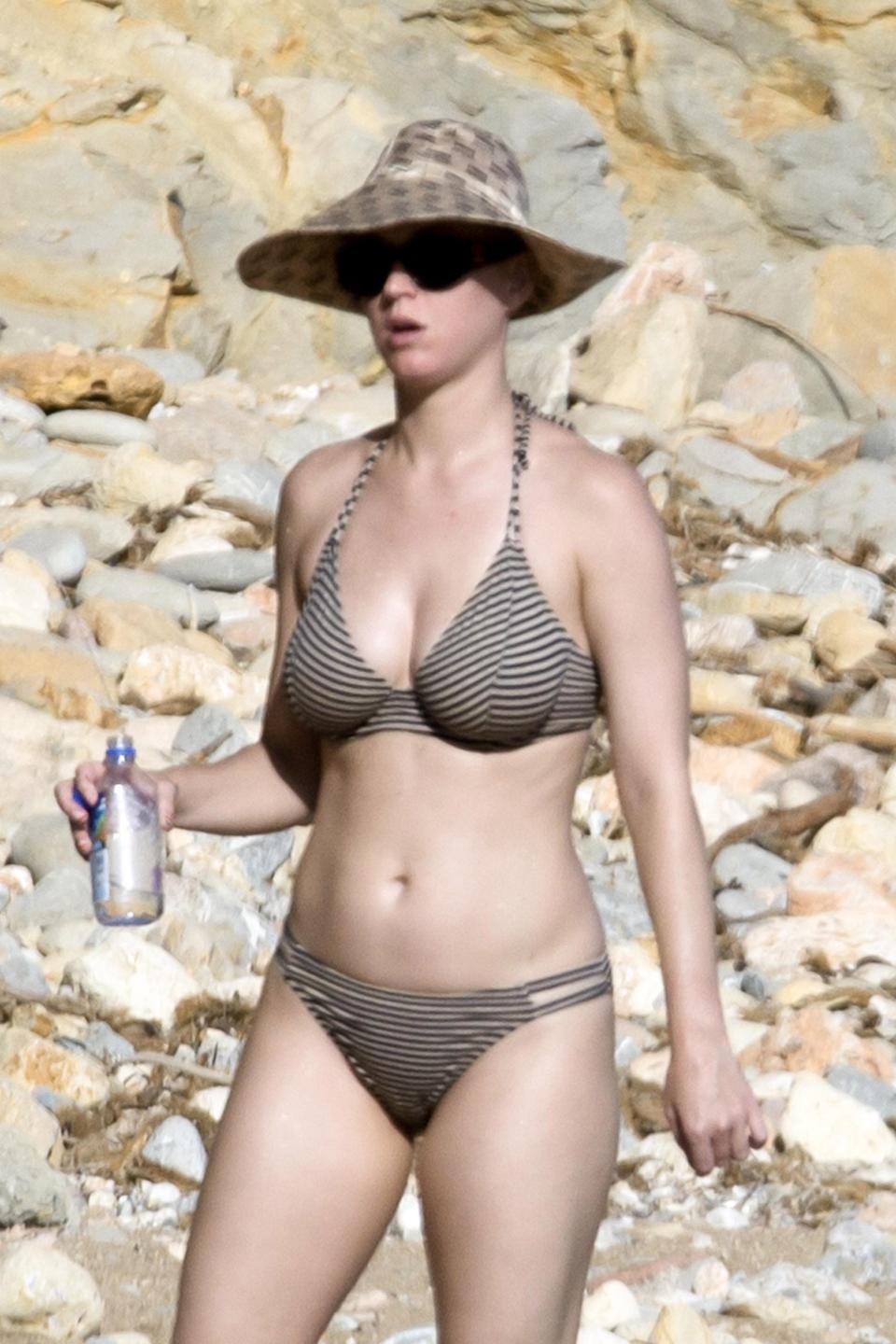 After going for a dip, the Roar sing slicked back her short blonde hair. She was previously seen on the same beach wearing a jazzy one-piece swimming costume.

Her assistant Tamra Natisin laid beside her, while Nugget played in the sand. Katy was also seen splashing about in the sea, and having a paddle with her flips flops off.
Also Read: Priyanka Chopra posts videos cheering Nick Jonas during VillaMix Festival concert in Brazil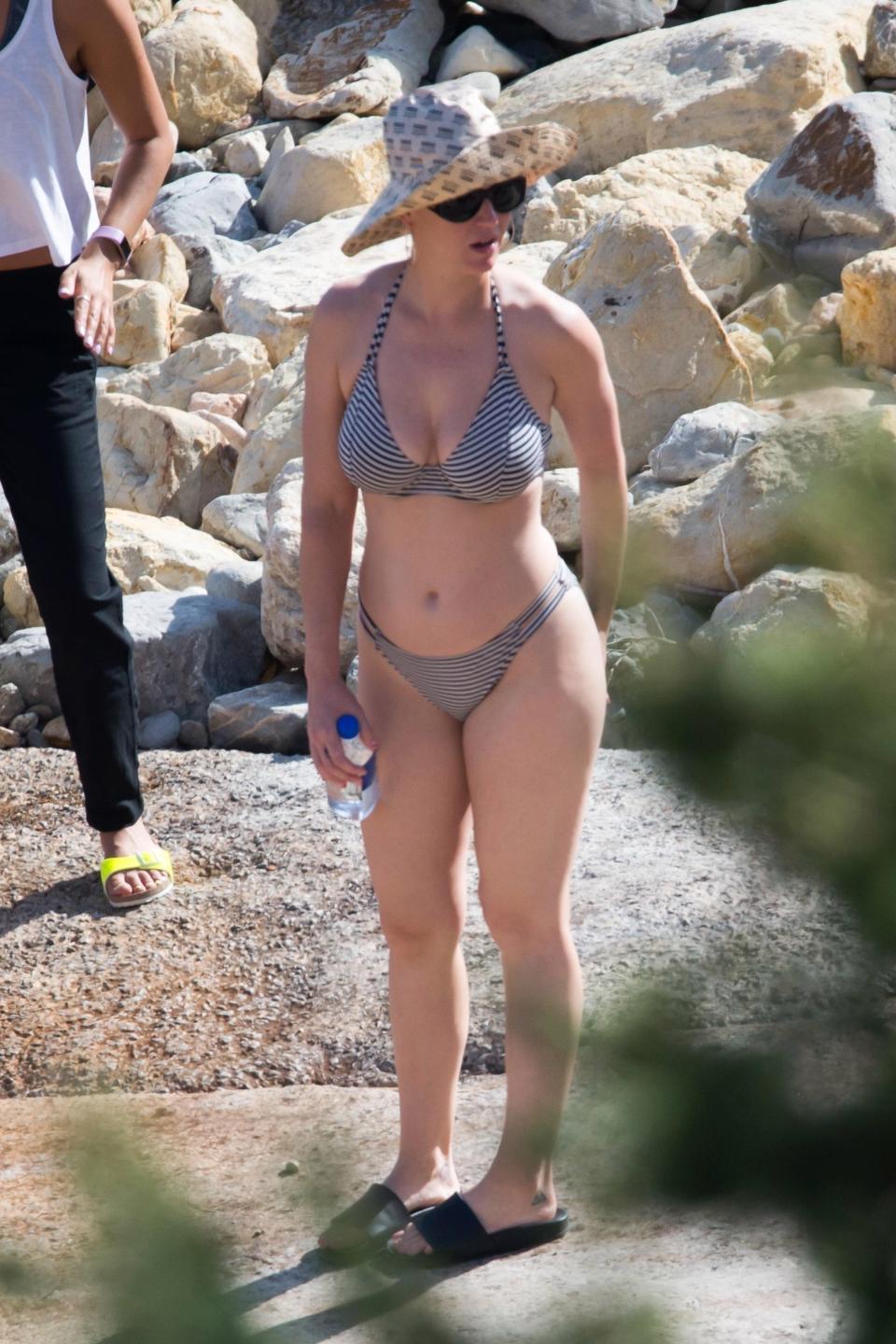 The singer wore her cropped, peroxide blonde hair back off her face as she sunbathed.

She also wore an oversized floppy hat to protect herself from the sun when she was seen chatting and sunbathing with Tamra.
Katy, who's dating Orlando Bloom, revealed earlier this month that Nugget had almost died - but that Tamra had saved her by performing doggy CPR on the cute mutt.