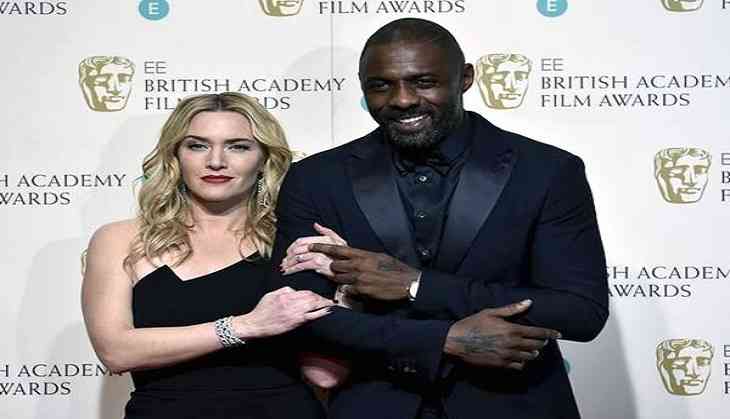 Oscar-winning actress Kate Winslet, who is all set to appear in upcoming movie 'The Mountains between Us', has revealed that her co-star Idris Elba was incredibly nervous when filming the movie's sex scenes.
In an interview, the 42-year-old actress has shared that she was the one who had to take lead to get the awkward filming done reports Contactmusic.
She said, "Let's face it - I'm 42, I have been doing scenes like that since I was 20. Idris has not done very much nudity, which I didn't realise. I was like: 'Get on the with it, boys,' and he's like, 'I am just - you know, getting used to the situation."
Meanwhile, Idris was busy contemplating the fact he was going to make out with Kate, who's kissed some of the biggest names in Hollywood.
"I didn't think about those guys while I was kissing Kate, if I'm honest. I was thinking about her husband a bit more!" before realising what he had said and adding, "That is a weird thing to say!" noted Elba.
Eventually, the 'Luther' star managed to pull the scene together by reminding himself that it wasn't the love-making he was worried about.
He shared, "I have been here before, I just haven't had the film crew around me."
Helmed by Hany Abu-Assad, the flick is currently running in the U.S.
-ANI