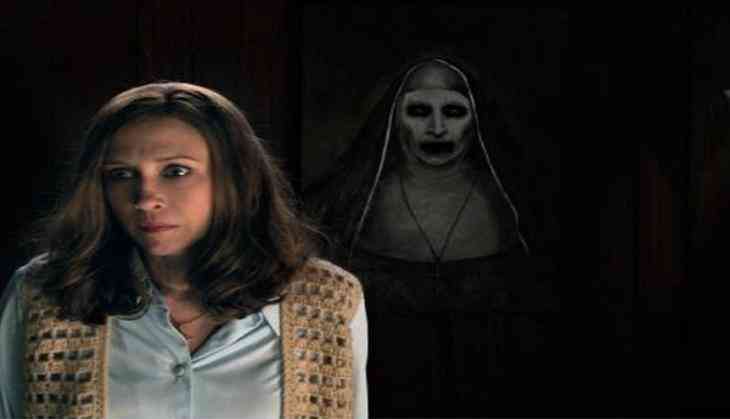 Another lawsuit has come to haunt 'The Conjuring' series.
As reported by The Hollywood Reporter, Warner Bros. has lost their bid to dismiss a legal suit filed against them with regards to 'The Conjuring' franchise and has been pounded with a 900 million USD dollar lawsuit.
The American entertainment company will now engage in a trial which is tentatively scheduled on 16 April.
'The Conjuring' Franchise which explores the work of Ed and Lorraine Warren- real-life paranormal investigators and the protagonists of the Conjuring series has been sued by Gerald Brittle, who published a book about the Warrens in 1980 titled 'The Demonologist'.
The 355-paged amended complaint is filed against Warner Bros., New Line Productions and director James Wan, among others in Virginia federal court.
Brittle claimed that he had an agreement with the Warrens that would prohibit any derivate work on the subject of 'The Demonologist', specifically their lives and experiences as paranormal investigators without his assent and also claimed exclusive rights to use Warren case files.
He further claimed that despite being aware of the deal, Warner Bros. engaged into deals with the Warrens beginning in the 1990s to produce films based on his life and the book.
Arguing on these statements, Brittle is suing Warner Bros. for copyright infringement, common law trespass to chattels, statutory business conspiracy, conversion and tortuous interference with contract.
Warner Bros. has replied to the lawsuit by stating that no one has a monopoly to tell stories about true-life figures and events, and raised other issues like statute of limitations.
The studio also suggested that if the judge couldn't find that Brittle had failed to state proper claims, the dispute should at least be moved to adjudication but the U.S. District Court Judge John Gibney Jr. didn't get appease.
The judge's official statement read, "The Court declines the parties' invitation to wade into the truth or falsity of the Warrens' paranormal escapades or to parse the resulting similarities between the works at this stage of the case. This type of analysis, which bears on evidence presented and factual determinations, is better suited for summary judgment or trial."
Gibney has for now allowed the non-copyright state-based claims with word that more factual development is needed.
He has aslo rejected a Lanham Act claim based on misrepresentations in the advertising of 'The Conjuring', and has abandoned RatPac-Dune Entertainment and various individuals involved for lack of personal jurisdiction.
-ANI