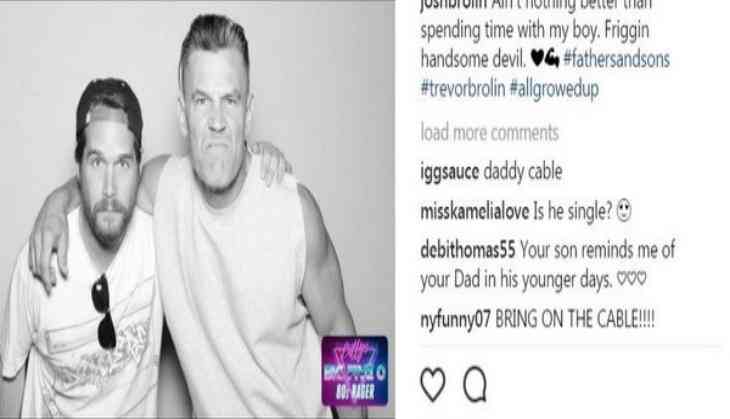 Josh Brolin reveals his beefed up look for 'Deadpool 2' (ANI)
Josh Brolin is ripped and all set for the sequel of 'Deadpool'.
The 49-year-old actor took to Instagram to share pictures and videos of him working out over the weekend.
In one video, the ' Everest' star is seen pumping iron and includes the hashtag #ryanreynoldsismyb**ch.
He wrote, "Quietly, the "Team" is killing it. It takes a small village: @justindlovato at @iambuilt, Jonathon Phillips @hbmaxmuscle, @goldsgym and some discipline. Just saw @davebautista at the gym and he said: "What the f*ck happened to you?!" Haha. Best compliment ever. Totally clean: no sugar, no breads, no pastas, no drugs, none of it. Fish, rice, eggs, veggies, water, one @bulletproof or @cavemancoffeeco in the morning. I'm almost 50. It's a different time: our access along with some big picture discipline results in always surprising milestones. Get on the train. #wedontfuckaround. #itaintthathard #startslowandlight @weprevail #ryanreynoldsismyb**ch."
In the caption, the actor also told about the diet that has allowed him to bulk up. Brolin also revealed his new 'Cable' haircut that looks similar to that of Cable in the comics.
'Deadpool 2,' the sequel to 2016s hit 'Deadpool', has a June 1, 2018, release date.
-ANI