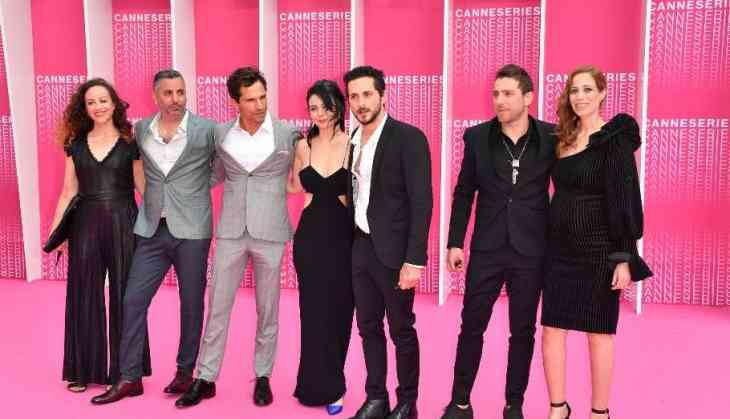 The Cannes International Series Festival started from April 4, 2018 and will end on April 11, 2018. The aim of the festival is to highlight the series from all over the world, the festival also tries to provide an international platform to the series.

In a recent news, Israel's 'When Heroes Fly,' is the first Israeli TV series which will compete at the festival even before airing in Israel.

The series will be aired on Israel's Keshet 12 channel and is one among nine other TV series to compete at Cannes International Series Festival.
Also Read: Cannes Film Festival director Thierry Fremaux bans red carpet selfies
At the series' first global gala and screening event, actors Ninet Tayeb, Tomer Kapon, Moshe Ashkenazi, and Dan Mor walked on Cannes' pink carpet next to screenwriter Omri Givon, who made the series.

The series synopsis from IMBd tells, " Four friends, 11 years after a major falling out, reunite on a final mission:to find Yaeli, the former lover of one man and sister of another. Can they triumph over and find the strength required to lay past demons to rest? Set deep in the Colombian jungle this is a story of fighting for life as well as overcoming personal demons to find peace. Featuring breath-taking action, this dramatic thriller is inspired by a best-selling novel.

Givon wrote and produced the series. The producer took inspiration for the final chapters from Amir Guttfreund's book.

Also Read: American singers Kesha and Bob Dylan dedicates recreation of classic songs to LGBTQ couples