Iggy Azalea posed completely nude except for a pair of high heels and a handbag in sexy pictures.

She shared the snaps on Instagram, wearing nothing but a pair of neon high heels and carrying a matching handbag as she promoted her next EP, Save The Summer.

Iggy covers her naked breasts with her hand as she holds her bag in front of her privates as she stood on a tennis court.

She captioned it: "S.T.S is out ahhhhhhh!!!!!!"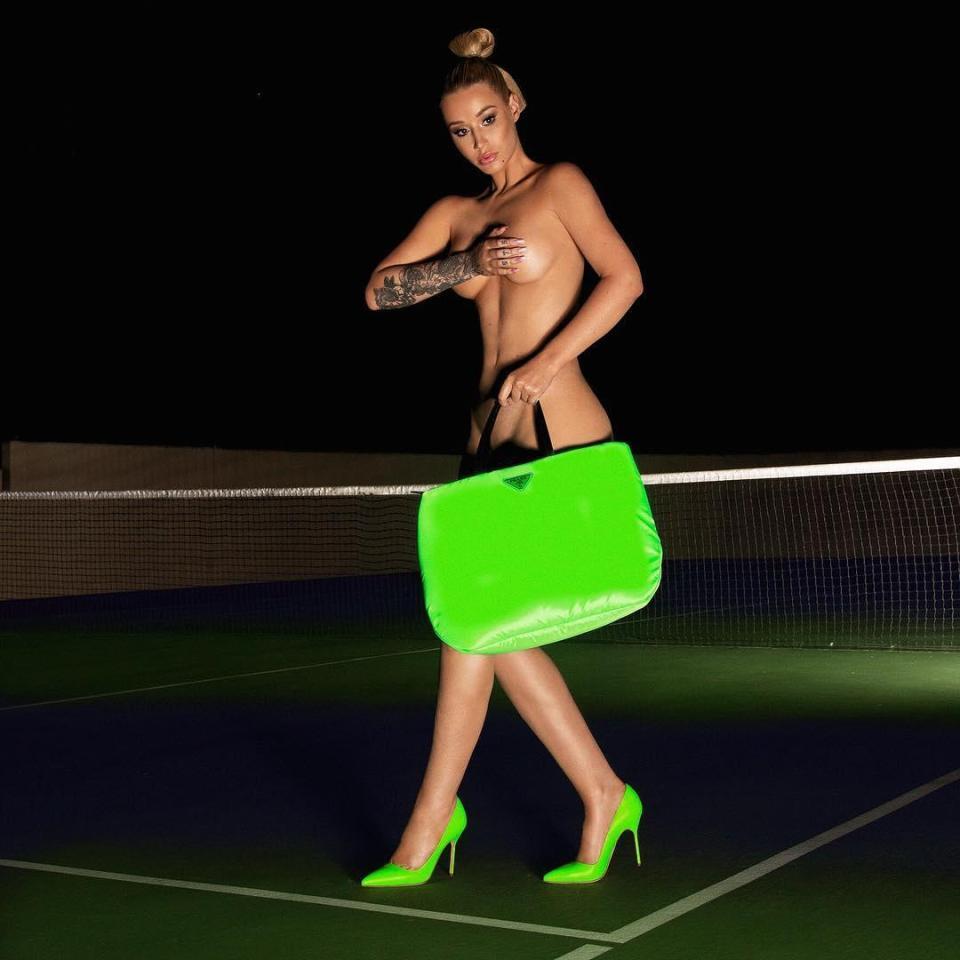 In the second snap, she took a big stride while looking directly down the camera, with a green light across her breasts covering her nipples.

She wrote alongside it: "I need my bag qui.ck.ly."
Also Read: Check out rapper Iggy Azalea's flaming red-hot intimate pictures on Instagram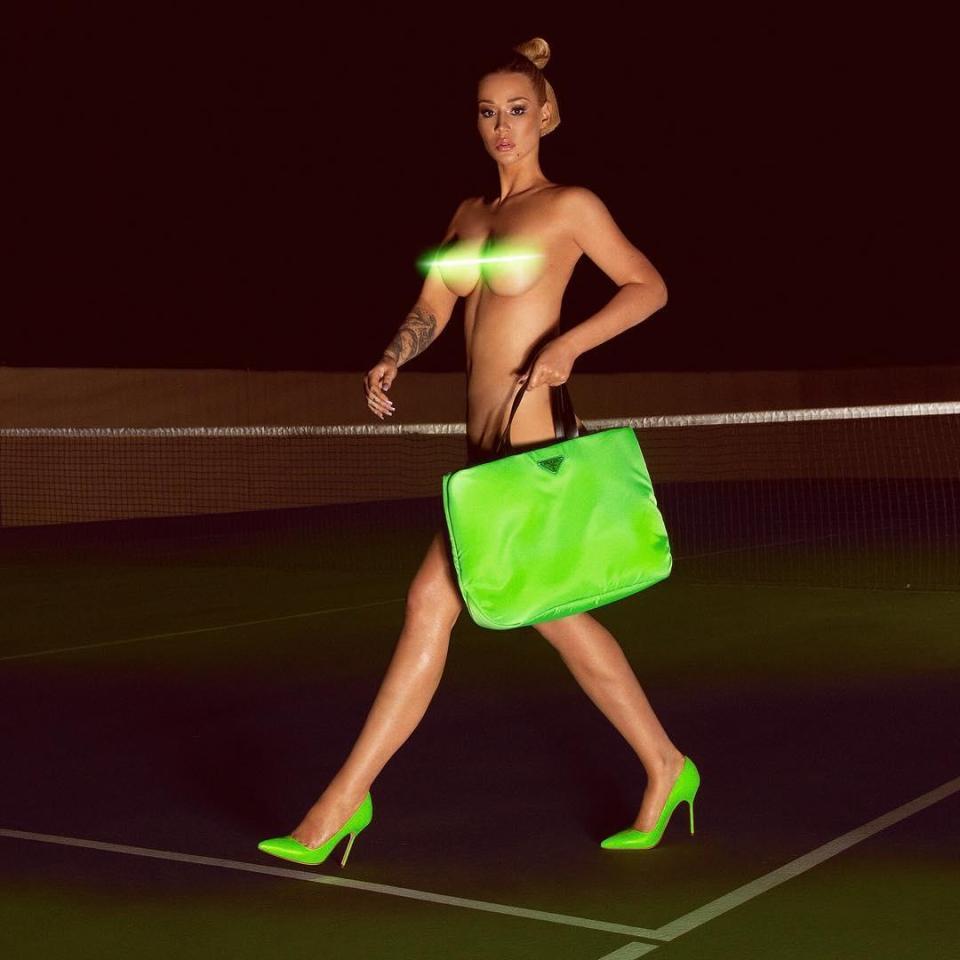 The third image she stood front on to the camera with her arm across her chest and the bag in front of her, while her head was tilted to the side.

She captioned it: "Haters can't stand me but they love me at the bank."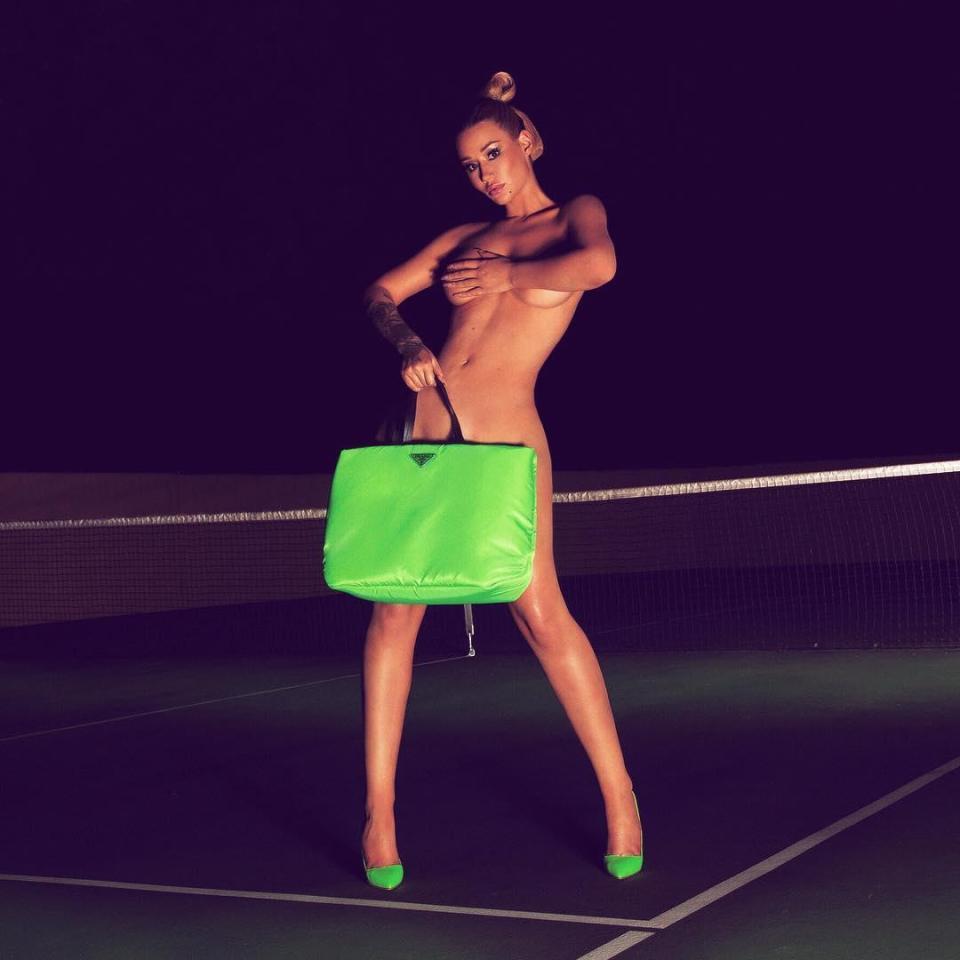 She was priased on social media for her pictures and received love from her fans who couldn't get enough of the sexy images.

One wrote: "Honey, you're so beautiful thank you for giving us this wonderful album, I love you."
Also Read: Bikini-clad singer Rita Ora seen romancing with boyfriend Andrew Watt in Tuscany