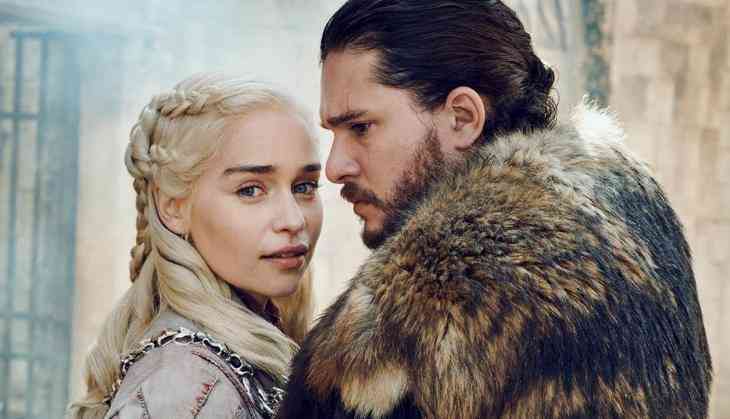 Game Of Thrones Season 8, Finale Episode: Finally the long awaited night has arrived and now the fans of GOT will finally get to know who is going to sit on the throne. The fans who have waited for around 8 seasons to just know who will sit on the Iron Throne will finally get an answer and that too in the most surprising way.
Since the last episode is on the way the fans have started making theories about how Daenerys or Jon Snow may sit on the throne, and finally tonight they will get to know about the real king/queen. Although, fans have severely criticized season for various reasons, but finally they will watch what the climax of the show will say.
However, even before HBO could premiere the show's finale episode, the entire plot or story of the finale episode has got leaked online. And let us tell you that it is definitely not a happy ending for the show. According to a Reddit user it claims to have leaked the final plot and according to the leaked plot, it is Daenerys Targaryen who takes over the throne. This theory is believed true as the last five episode theories have also been called truth.
According to Deadline, the original post was leaked online but later the website managed to pull it down. Although, it took a long time to control the damage. Noticeably, the recent leaks about the finale episode have been turned out true, and fans are believing the leaked plotline could also be true.
Also Read - Game Of Thrones season 8 episodes 5 and 6 leaked online, reveals major death, shocking twist and king of throne