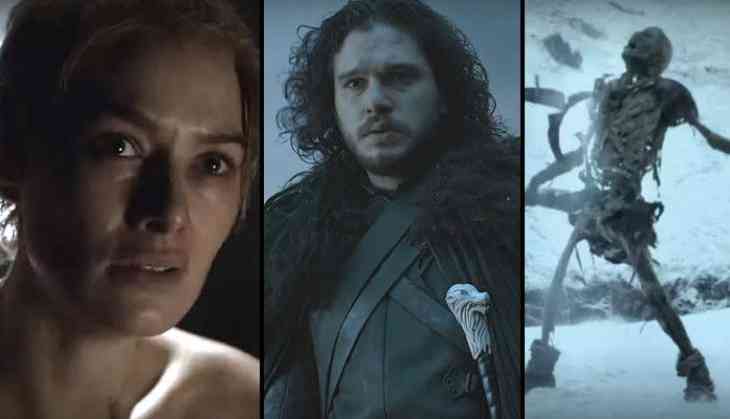 With the release date of Game of Thrones season 7 approaching, the cast and crew of the show are busy participating in various interviews, posting on social media, revealing sneak peak about the show.
Reportedly, the season 8 is set to hit the screens next year and the finale is likely to be delayed by a year.
While speaking to Entertainment Weekly, HBO programming president Casey Bloys, hinted bad news for the fans of Game of Thrones. When asked about the final episode of the series, he said "Yeah. They [showrunners David Benioff and D. B. Weiss] have to write the episodes and figure out the production schedule. We'll have a better sense of that once they get further into the writing."
The possible reason behind the delay of the series might be the reason that the showrunners have yet to write the script for the finale of the famous TV show.
Further talking to the Entertainment Weekly he said, with the delay in the final episode, the extended gap between the episodes will be a great thing for the quality of the show. Because the gap will give them more time to improve the cinematic quality of the show. As the show has proven to the world that Television is as impressive as the movies.
He also gave hint for the season 8 and said "what I imagine season 8 of Game of Thrones will be a BIG! BIG show."