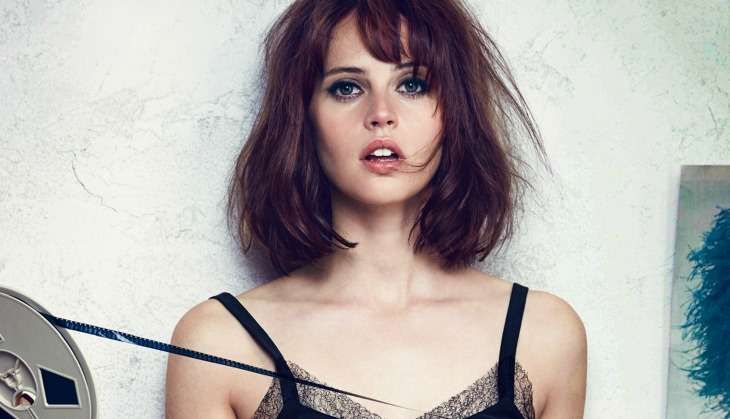 Every once in a while, patriarchy faces the rearing head of equality. And, while humanity has progressed ahead as in several areas, paying men and women equally for equal work seems to be a major turn off for most businesses. Be it showbiz or a corporate house, women invariably seem to be underpaid.
"That's what every single woman around the world wants. We want to be paid on parity with a man in a similar position," says 33-year-old British actress, Felicity Jones. E! Online reports that in an interview with Glamour magazine for its upcoming January 2017 issue, she says:
"It's brave of those women to come forward and make a point about it.. Now younger actresses will have a confidence in those discussions with their agents and be able to say, 'Can we make sure that I'm being paid the right amount for the work that I'm doing?'.. And I think it's important to talk about it."
Jones, who starred in The Theory of Everything and plays young rebel Jyn Erso in the new Star Wars film, is the latest actress to speak openly about the problem, following the likes of Jennifer Lawrence and Patricia Arquette.
In her acceptance speech for 'Best Supporting Actress' at the 2015 Oscars, Arquette had called for equal rights for women. Her words earned her a standing ovation.
Lawrence, who Forbes deemed the highest-paid actress in the world for the second year in a row with 46 million dollars in annual earnings, confirmed in a 2015 op-ed that she was paid less than her male co-stars for American Hustle.
Jones also talked to the magazine about her Rogue One character saying, "Everyone wanted to create a character that was not in any way objectified."
"We didn't want to sexualize Jyn...We don't even see Jyn's arms! That's not her priority. She's a survivor, and she has a mission to complete," Jones added.
---
With inputs from ANI