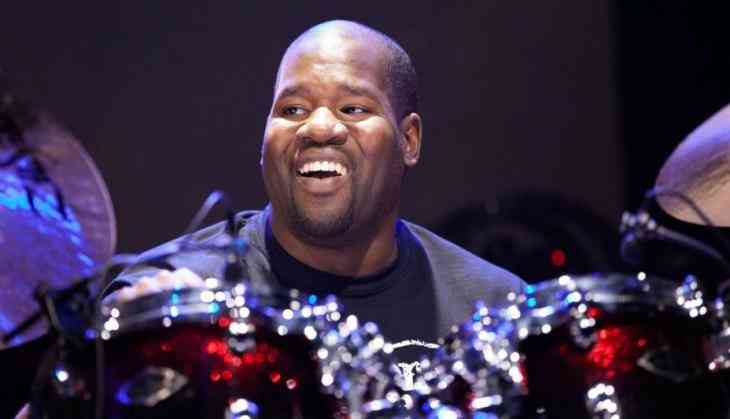 Legendary singer Prince's former drummer John Blackwell has passed away. He was 43.
Blackwell's wife, Yaritza, confirmed the news on Blackwell's Instagram account, sharing a photo that appears to show her holding his hand.
"My husband incredible drummer John Blackwell Jr passed (away) peacefully in my company today. Thanks God for his life and thanks everyone for their support," she captioned the photo.
Last week, she logged into the musician's profile to thank fans and friends for their support one year after Blackwell had been diagnosed with a brain tumour.
Blackwell's diagnosis affected the use of his left arm and leg, leading him to seek rehabilitation services at a Tampa, Florida hospital in the summer of 2016.
Born in Columbia, South Carolina, Blackwell took up drumming during his childhood, eventually attending the Berklee College of Music in Boston, where he worked on his skills with local jazz musicians before landing a gig working with R&B diva Patti LaBelle in the late '90s.
He then joined Prince's band, The New Power Generation, in 2000, and worked with the late music legend for 15 years.
Blackwell also collaborated with Justin Timberlake, D' Angelo, and one of Japan's best-selling female artists of all time, Utada Hikaru.
-PTI