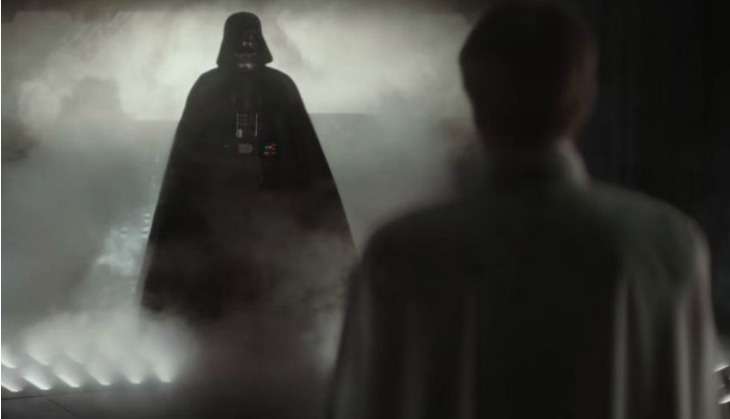 Star Wars fans will once again and very soon get a glimpse of Darth Vader, the legendary villain of the space epic, with Rogue One: A Star Wars Story.
In a new trailer release on Saturday, Darth Vader and his heavy breathing make a reappearance and we get a better look at the new droid, K-2SO.
The human-size droid, voiced by Alan Tudyk, is an Imperial security droid reprogrammed to serve the Rebel Alliance. He is touted for his ability to blend in at Imperial installations and outposts.
The sneak peek reveals that K-2SO has the potential to kill a group of Stormtroopers with just a single blast.
"I'll be there for you. The captain said I had to," he tells Rebel soldier, Jyn (Felicity Jones).
The standalone film takes place in a time between Star Wars: Episode III-Revenge of the Sith and the original film Star Wars: Episode IV-A New Hope and focuses on the formation of the Rebel Alliance and their mission to steal the plans to the Death Star.
Also termed Rogue One, the Gareth Edwards-directed flick also stars Mads Mikkelsen, Forest Whitaker, Donnie Yen and Jimmy Smits, who reprises his role of Bail Organa, princess Leia's adoptive father.
Rogue One: A Star Wars Story hits theaters on 16 December.
--
ANI