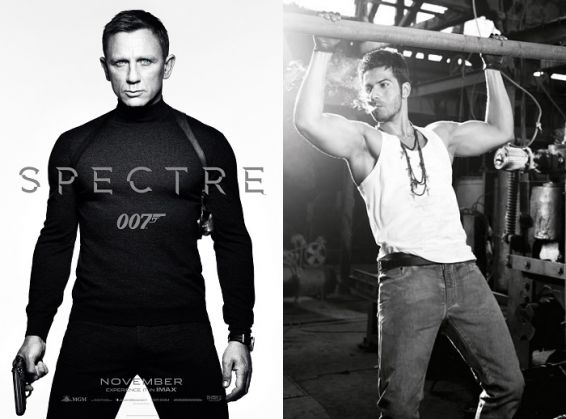 Renowned wrestler Dave Bautista, who plays a negative role in the new James Bond film, Spectre, is gearing up for the release of the Bond thriller in India.
The film is slated to release in a week and the marketing strategy have come up with an interesting strategy to promote the film.
Dave Bautista, whose character is called Hinx in the 24th James Bond film, Spectre, recently took to Twitter to challenge Bollywood actor Varun Dhawan.
Also Read: Why is Spectre the most expensive James Bond film ever?
The former WWE star challenged Dhawan to post a video of him doing pull ups to prove that he is not a 'Darr Pok'.
-
Varun Dhawan, who is preparing to kickstart promotions for the Shah Rukh Khan-Kajol-starrer Dilwale soon, accepted the challenge. He also expressed admiration for the professional wrestler, who is a four-time winner of the World Heavyweight Championship.
"Dave Bautista has called me out and while he's faced some of the strongest and baddest men on the planet he's never faced me one on one. I have accepted his challenge and will respond!!I have always admired Bautista and how he's transitioned from wrestling to acting ...I'm definitely looking forward to Spectre."
Also Read:
Spectre: Why was Lea Seydoux scared while doing intimate scenes with Bond Daniel Craig?
Spectre, featuring Daniel Craig, Christopher Waltz, Monica Bellucci and Ralph Fiennes, releases in India in English, Hindi, Tamil, and Telugu on 20 November 2015.
-- Text By Himesh Mankad