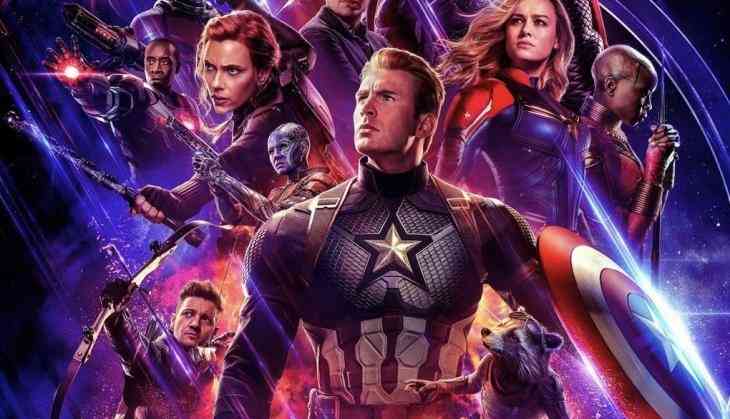 The most awaited film of the World cinema, Avengers Endgame is going to be out on silver screens on 26th April 2019 in Indian theaters. The advance booking of the film has been already started and it already has broken all the records. The movie has been called the biggest Hollywood franchise ever and the craze of this super-hero film is on very high. The film is a sequel to the last Marvel film Avengers: Infinity War and also the last part in Avengers series.
The last part of Avengers franchise actually shocked and surprised everyone with the fallout of superheroes, but this last one is all about how the remaining superheroes bring back the fallen? Last night, the world premiere of Avengers Endgame took place in Los Angeles, US and the first reactions of the epic finale are out on social media.
The users have come out on social media to praise the film and most of the users have called it the most emotional movie ever.
Bring the tissues - #AvengersEndgame is a tearjerker. From the opening moments that reckon with the fallout of The Snap to a heartbreaking twenty minute cello solo that I gotta say Chris Evans absolutely nails, this movie is more emotional than any Marvel, or superhero film, ever

— Mekler @ the Movies! (@benmekler) April 23, 2019
#AvengersEndgame is a masterful epic - a true culmination of 22 films that not only concludes the story, but expands upon it. You'll learn more about the other movies while this one unfolds. If Infinity War is the brawn, Endgame is the brains. And wow, what an ending! pic.twitter.com/94ttBUQKJ0

— Erik Davis (@ErikDavis) April 23, 2019
This can't be understated: #AvengersEndgame is everything you want it to be and more. I am absolutely floored. A perfect reflection on the last 11 years that pays off everything in the best way possible. Without question my new favorite Marvel Cinematic Universe film. Stunned. pic.twitter.com/5LvFw9UEBQ

— Eric Eisenberg (@eeisenberg) April 23, 2019
Imagine the best possible version of #AvengersEndgame and somehow the film still surpasses all expectations. I cried 5-6 times. It's the most emotional, most epic, MCU film. A tribute to ten years of this universe and holy shit the great fan service in this movie. Soooo good.

— Peter Sciretta (@slashfilm) April 23, 2019
#AvengersEndgame is an astonishing, amazing film. I've never seen anything like it. This movie is everything I wanted to be and SO much more. Amazing.

— Brandon Davis (@BrandonDavisBD) April 23, 2019
Just got out of the world premiere of #AvengersEndgame. Have a lot of feels. pic.twitter.com/Ayv3eOfNpP

— Steven Weintraub (@colliderfrosty) April 23, 2019
#AvengersEndgame is filled with so much comic book awesomeness that you may not be ready! Great blend of action, emotion and humor while keeping the stakes high throughout. Truly an achievement in blockbuster filmmaking.

— Dennis Tzeng (@ThinkHero) April 23, 2019
#AvengersEndgame is A LOT. Too much at times. But wow the payoff is huge. Left me proud to have invested over a decade in a franchise that delivers an inspiring exploration of what it means to be family & a hero. (Endgame also now has one of my favorite shots in the entire MCU.)

— Perri Nemiroff (@PNemiroff) April 23, 2019
#AvengersEndgame premiere show over in LA..

General Feedback.. Has exceeded the expectations.. Best MCU Movie ever..

Emotional.. Epic.. Humor..

Some of the backstories in the previous 22 MCUs movies get explained here..

Will require Multiple viewings.. A TRUE BLOCKBUSTER!

— Ramesh Bala (@rameshlaus) April 23, 2019
The first NON-SPOILER #AvengersEndgame critic reactions are here and nearly all are exceptionally positive, with many praising the film's emotional stakes, grand scope, humor, and action! pic.twitter.com/b35ejfFngS

— MCU Direct (@MCU_Direct) April 23, 2019
Let us tell you that this time the film will have superheroes like Iron Man, Captain America, Thor, Hulk, Black Widow, and others. Actors like Robert Downey Jr, Chris Evans, Chris Hemsworth, Mark Ruffalo, Paul Rudd, Brie Larson have played leading roles in the film.
Also Read - VIDEO: Game of Thrones season 8 episode 2: Twitter goes crazy as Arya Stark loses her virginity to Gendry