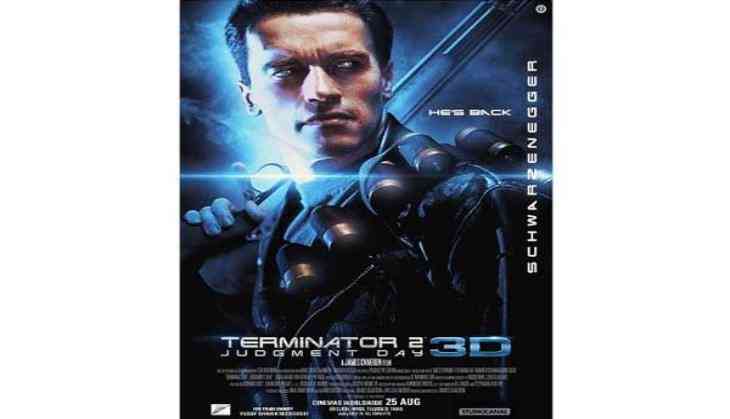 After the trailer, today a new poster of Arnold Schwarzenegger's 'Terminator 2: Judgment Day' was released.
The restored film will be screened exclusively at AMC locations during its first week in theaters.
Director James Cameron is celebrating the 25th anniversary of T2 over the summer, and his 3D conversion mirrors, his strategy for Titanic 3D, which earned $343 worldwide when it was re-released in 2012.
Indian film critic Taran Adarsh took to his Twitter account and posted the picture of the movie's poster, captioning, "James Cameron and Arnold Schwarzenegger's #Terminator2 returns to cinemas *in 3D* on 25 Aug 2017... Here's the poster."
T2 was an instant classic when it was released in 1991.
The movie earned four Oscars and topped the Box Office for the year with $204.8 million in North America and another $315 million around the world.
Cameron departed the franchise after T2, but Arnold Schwarzenegger returned as the T-800 in 'Terminator 3: Rise of the Machines' (2003), skipped 'Terminator: Salvation' (2009) and again reprised the role in last year's 'Terminator: Genisys'.
But none of those follow-ups recreated the magic as Cameron's first two did.
' Terminator 2: Judgment Day' is all set to hit the theaters on August 25.
-ANI