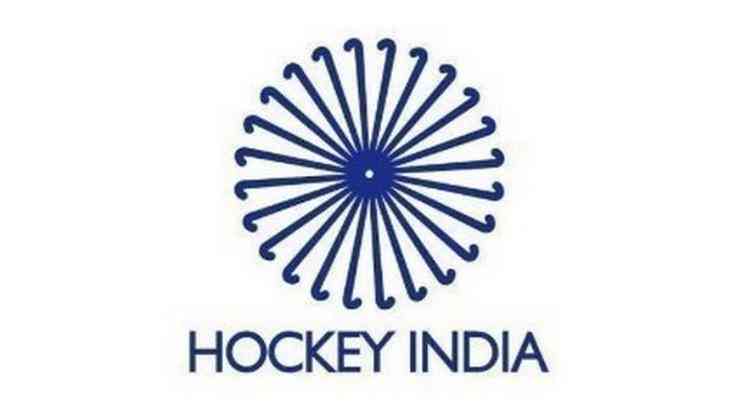 Madhya Pradesh produced a rich vein of form as they thrashed Goans 6-0 in their Pool A clash of the 8th Hockey India Sub Junior Men's National Championship here at the Hojai Hockey Stadium last evening.
The teams went into the half-time break level at 0-0 but it was an onslaught of goals from the Hockey Madhya Pradesh team which saw them score six goals in the second half.
Shubham Lahoria (49', 55'), Satyam Barde (63', 70'), Sumit Chaurasia (40'), and Aditya Chhetry (50') scored the goals for Hockey Madhya Pradesh.
In a Pool B match, Bengaluru Hockey Association secured a triumphant 8-1 victory over Hockey Puducherry. The match saw Ashik N R score a hat-trick (4', 6', 49') by converting three penalty corners to put his team in a commanding position. The other goals for Bengaluru Hockey Association were scored by captain Umashankar (25'), Hanumesh (33'), Bapul Kumar R Kaloji (40'), Ankit (43'), and Ramaji Prasanth Kumar (67') while M Jeevanandum scored for Hockey Puducherry in the last minute of the match.
In a Pool C encounter, Hockey Madhya Bharat beat Vidarbha Hockey Association 9-1. It was captain Irbaz Khan (11', 14', 19', 31', 42') who scored five goals inside 42 minutes to give his team Hockey Madhya Bharat a 5-0 lead, which was later extended to a 9-0 lead through goals from Harsh Sethiya (50'), Arbaz Khan (56'), Saif Ali Khan (60') and Ankit Pal (61'). Laxmikant Kawale (65') scored the consolation goal for Vidarbha Hockey Association.
Hockey Himachal beat Sports Authority of Gujarat - Hockey Academy 2-1 in a neck-and-neck Pool D encounter which saw the latter take a 1-0 lead in the first half through Ajaykumar Baria in the 33rd minute.
However, Hockey Himachal made a comeback from a goal down to score two goals in the second half to secure the victory. Goals from Rajan (49') and Harpal (61') were enough for Hockey Himachal to secure their third win of the competition and remain undefeated.
In another Pool D match, Hockey Gujarat triumphed over Hockey Jammu & Kashmir with a scoreline of 4-3.
The match saw Hockey Jammu and Kashmir snatch an early lead in the 5th minute through Gagandeep Singh. But Hockey Gujarat were quick to respond to going behind as they scored three goals after 39 minutes of the match to take a 3-1 lead. The third and fourth quarter was dominated by Hockey Jammu & Kashmir as they scored two goals, but Hockey Gujarat's four goals meant that the latter won the match 4-3.
Goals for Hockey Gujarat were scored by Anil Kumar Pateliya (7', 19'), Akshay Thakor (39') and Pratham Deshmukh (54') while Gagandeep Singh (5'), Sukhpreet Singh (42') and Atul Krishna (57') scored for Hockey Jammu & Kashmir.
-ANI