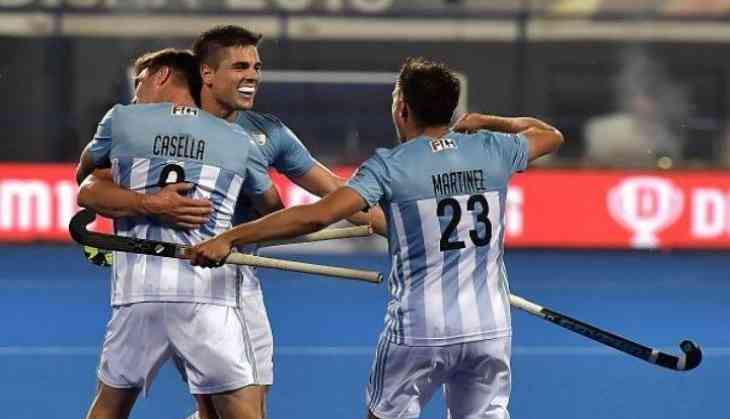 Star Argentine drag-flicker Gonzalo Peillat has stated that though they have defeated Spain in their first Pool A league match of the ongoing Men's Hockey World Cup, they did not play their best game on the day.
The 26-year-old pointed out that they were rushing too much while attacking the opposition on the field. This is something they need to change while playing their upcoming matches of the prestigious tournament, he continued.
Speaking to ANI, Peillat said, "I think for the first game it was okay. We did not play our best but it is quite okay for the moment. We were rushing a little bit while attacking. I think we need to take care of that in the upcoming game."
Talking about the performance of Spain in the match, Peillat said that they played a "really good game." He, however, added that since they have faced Spain in the quarter-final of the 2016 Rio Olympics, it was easy to make adjustments.
"I think they played a really good game. They were right in the circle trying to score a goal. We have played them in the quarter-final of the Rio Olympics. I was pretty similar. The game was quite close. We knew we could take chances with them and we did it. It was good for us and good for the team," he said.
Argentina defeated Spain 4-3 in their first League match of the tournament.
-ANI